Hi ladies! Guess what? I am on a two weeks vacation. Yeah! Schools are out due to Easter holidays.What? Easter? Yes, I know most of you have already celebrated but Orthodox Easter in next Sunday May 5th.
Anyway, I have new products in the house… tons of new stamps and other goodies! So I had to use one of the most fun sets I got. Here is a happy summer card: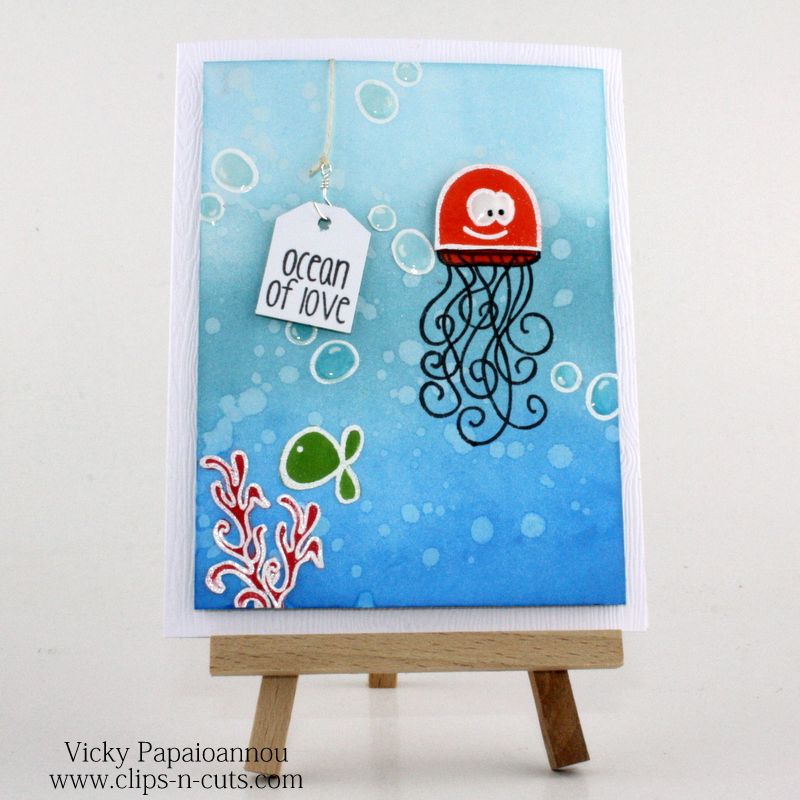 I made the underwater background using my distress inks and check out that hook that holds the tag! I made it out of wire. I also added lots of details using enamel and glossy accents.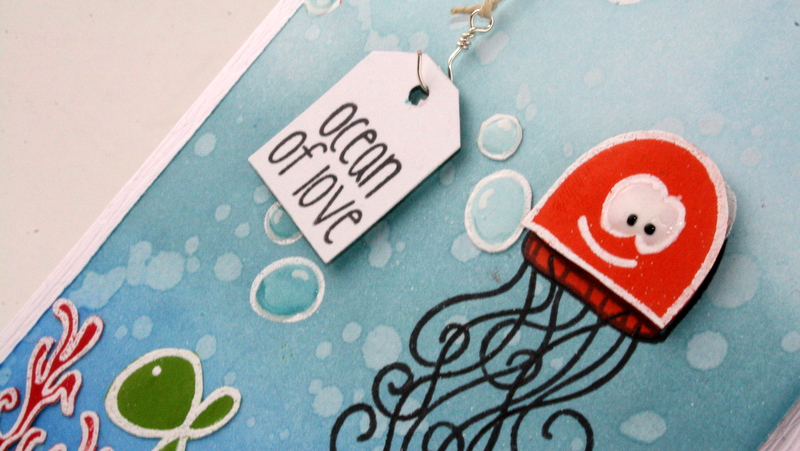 You can enjoy the video below or at my YouTube channel
Supplies:
Thank you all for visiting today! I'll be back mid-week with another video and with the winner announcement of SimonSaysStamp May Card kit that I am giving away.