Happy Mother's Day to all the moms out there! I hope your day is as special as you are!
Today I am sharing an art journal page I made yesterday.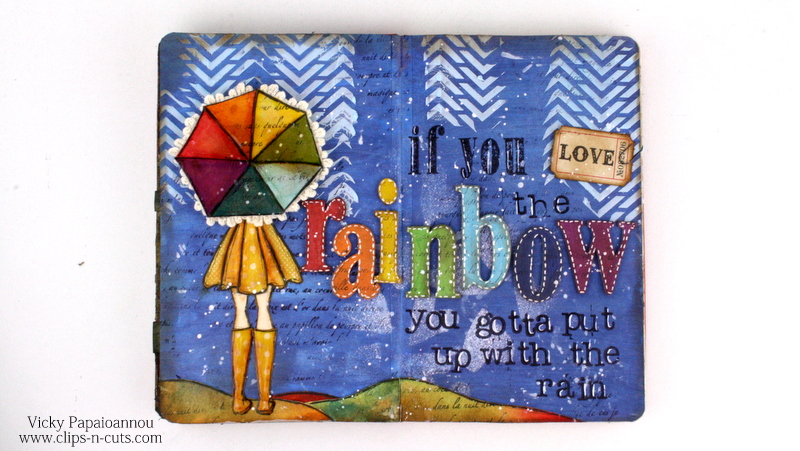 Quote: "If you love the rainbow you gotta put up with the rain"
The most asked question on my comments and emails is where do I find inspiration. Well, when I want to make an art journal I usually start from a quote I like. I have a little notepad where I write them down and wait in the queue to come to life. Now, in this page, I also got inspiration from a new book I got called "Collage Couture" by Julie Nutting. You'll see it in the video too.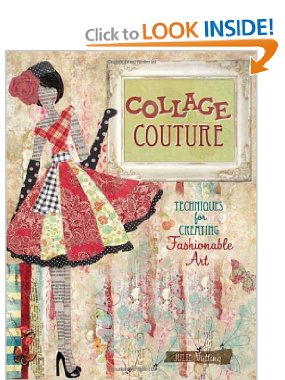 Things I love about this page? The yellow boots and skirt, the lace, the fact that the word "rainbow" has seven letters just like it's colors, the seven triangles in the umbrella, the stitched letters…
Not sure if you can see it in the photos but the umbrella and her boots are glossy!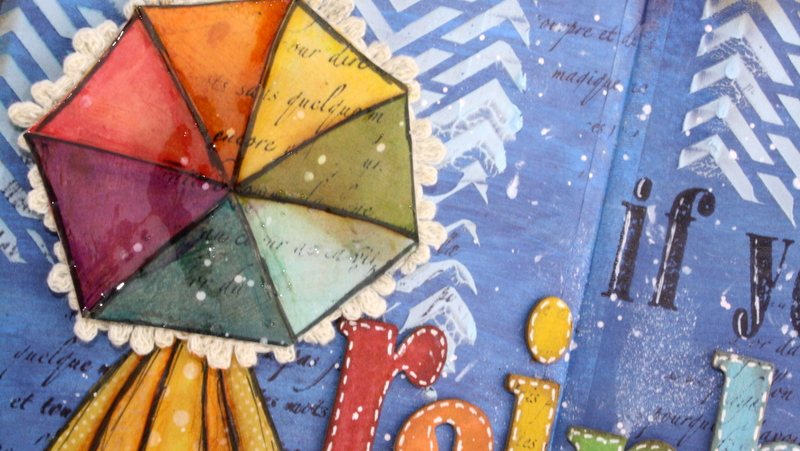 These are chipboard letters that I colored using my distress paints. A must have by the way! Hope they come in more colors just like the ink pads. I also added some faux – stitching at the end to make them stand out from the background.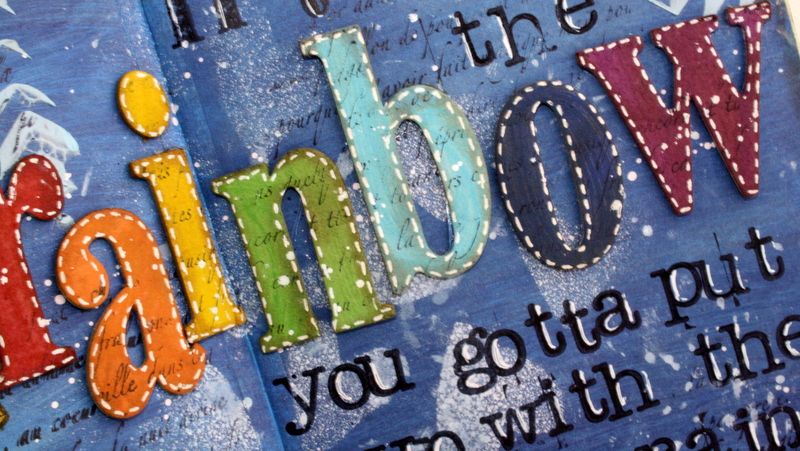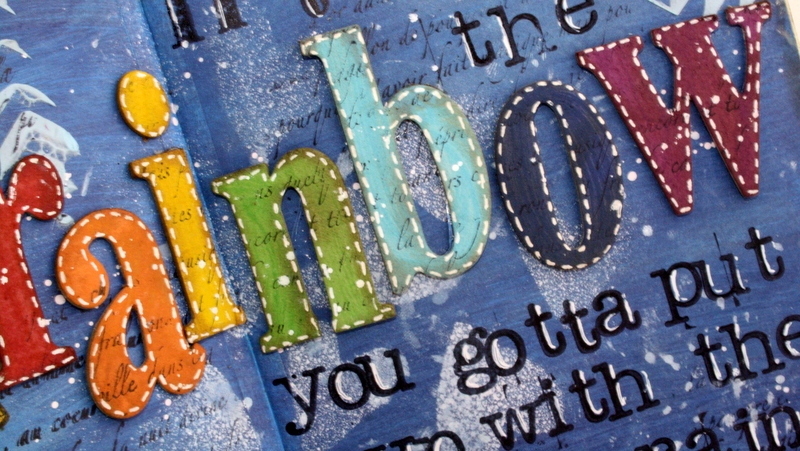 Drawing the girl was easy using the instructions on the book. There is a "13 lines" rule as I call it, that makes everything super simple and fast.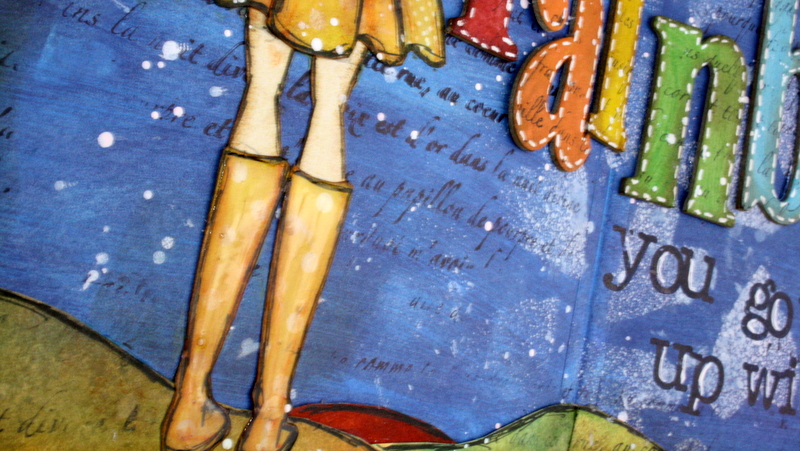 You can enjoy the video below or at my YouTube channel. Before you start GRAB YOUR COFFEE… it's 20 minutes long after lots of editing!
Supplies:

Art journaling is so rewarding! I just love making pages. It is a bit overwhelming at first when you start with the two blank pages looking at you but once you put the first layer of color everything starts to flow. I encourage you to start one! It's so much fun 🙂
Have a great day,
Vicky