Want to know everything about gesso on art journaling? What is it, why we use it, types of gesso, and how different mediums react on it? Let's get started!
What is gesso?
Gesso is very similar to white acrylic paint, but it has less pigment. It dries hard but flexible and can be applied to a variety of textured surfaces without cracking. Gesso works as a primer for any surface, making it slightly textured. And that's why it provides the needed "tooth" so that paint can "stick" on your surface while at the same time it helps paint to be applied easily without being soaked in the paper/canvas.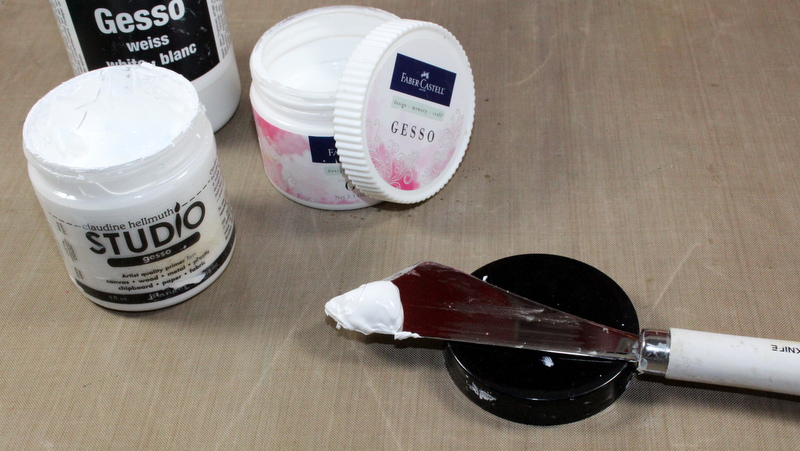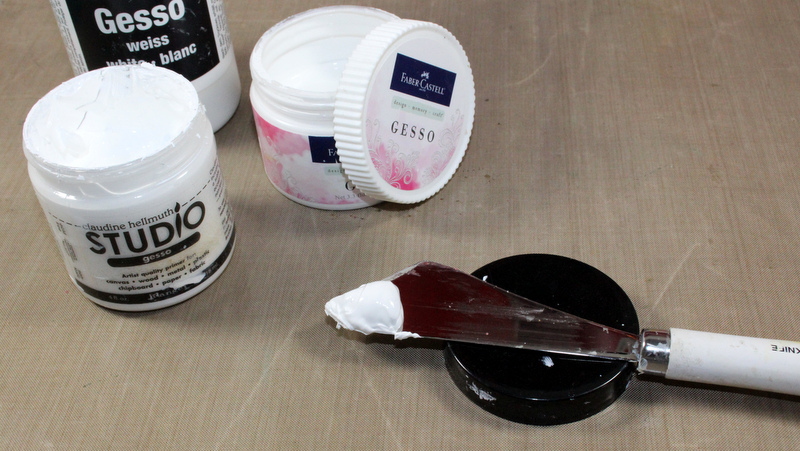 You can apply gesso to almost any surface, and then you can paint that surface with acrylic paint, gelatos, inks… For example, you can apply a layer of gesso on fabric, burlap, paper, metal embellishments, wood, vinyl and you can then paint it with acrylics! The possibilities are endless!
And here are my TOP 10 reasons I use gesso. Make sure to pin this image if you like it!!!

Types of gesso
Gesso is traditionally white, but you can also get black, clear and colored. Personally I only use white and if I ever need colored gesso I can always mix it with the acrylic paint of my choice. Just remember that if you do so, you will never get gesso that has the same color as the acrylic paint you used. Since gesso is white you will get a paler version of your mixed color. Don't forget your color theory.
Which one should I get?
You'll have to experiment with different brands to find the one you like best.
The consistency and texture of gesso will vary from brand to brand. Some are more liquidy and others are more thick. Some apply more smoothly and others leave a more textured, toothy surface.
If you are wondering about the price range and why some are so expensive than others there is an explanation. The difference in gesso is in the quantity of the white pigment and the filler in it. The more pigment, the more opaque it is and more expensive …but one coat will do the job. The gesso filler and pigment may also be ground more finely, giving a smoother finish when dry. Gesso comes in a variety of brands, sizes and prices and that's why I suggest to get the smaller package first to try it out. If you like the texture and thickness then you can invest in a bigger size. I have used many different brands and really for art journaling anything you get will do. Currently I am using gesso by Ranger, Faber-Castell and Windsdor&Newton that are pretty much the same. I just pick one randomly each time. But I also have (and you might have seen me using) the Bob Ross one. It's more liquid and it's perfect for gesso washes.  
How do I apply it?
It really depends on the look you want to achieve on that particular project you are working on! You can use bristle or foam brushes for a smooth finish, or brailers,scrapers and gift cards for wide strokes and you can even apply it with paint knifes for even more texture. Are you messy enough? Then just use your fingers!!!
How different mediums react with/without gesso?
I would use gesso when I would use acrylic paint, markers, distress paint, ink, permanent paint of any kind including sprays. I wouldn't use gesso on the back if I was going to watercolor or use dylusion sprays. Check the video below and find out why!
Notepad
In the video I am using a new notepad. It's my new Nu:Elite Casebound by Nuco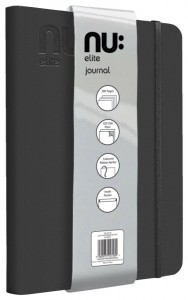 Questions & Answers
If you have any questions leave me a comment and I will come back with another post with Q&A about gesso.
You made it through the end? WOW! That was a huge post and I hope it was helpful too.
Have a great week!