Are you ready for another spotlight week?!
This week I am happy to feature Tim Holtz products! That means I will be posting three videos using his products on Sunday, Tuesday and Thursday. But the fun doesn't stop here!!! He is generous enough to send me lots of prizes for you. Check the bottom of this post about the AMAZING giveaway.
And like I promised I will be posting an art journal layout each Sunday. And can you think of a better stamp set to use on an art journal than those crazy birds?!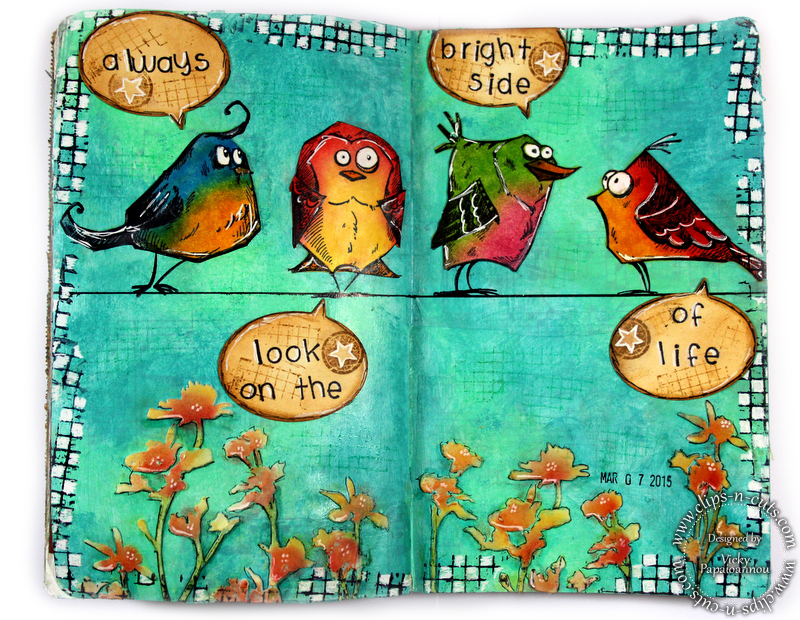 I had so much fun making this layout and those birds just put a smile on my face. Love how colorful the are!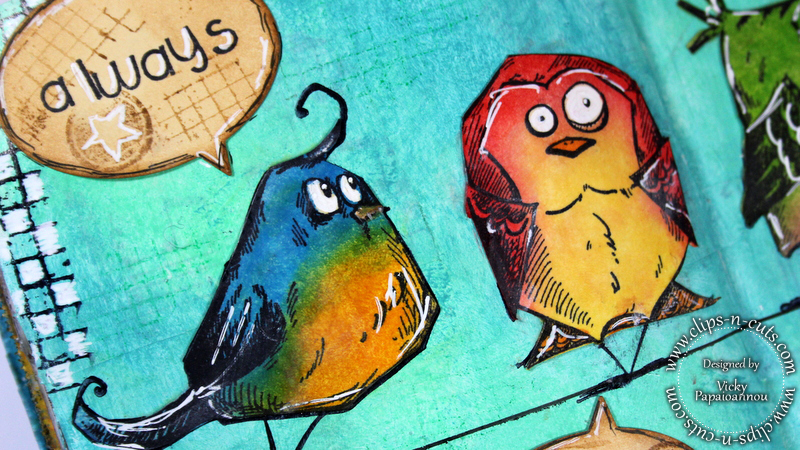 and although it looks as I spent a lot of hours coloring and blending… I colored each bird in seconds!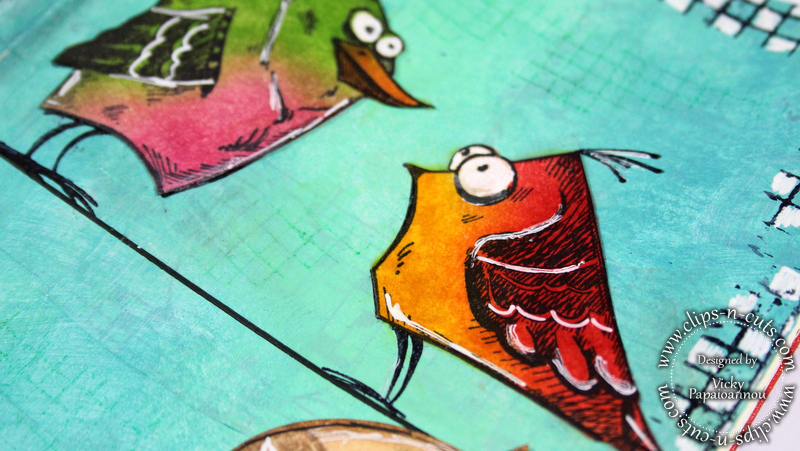 The flowers at the bottom of the page where stencils with embossing paste and they add so much texture on the pages! And you will see how easy it is to color them after the embossing paste is dry.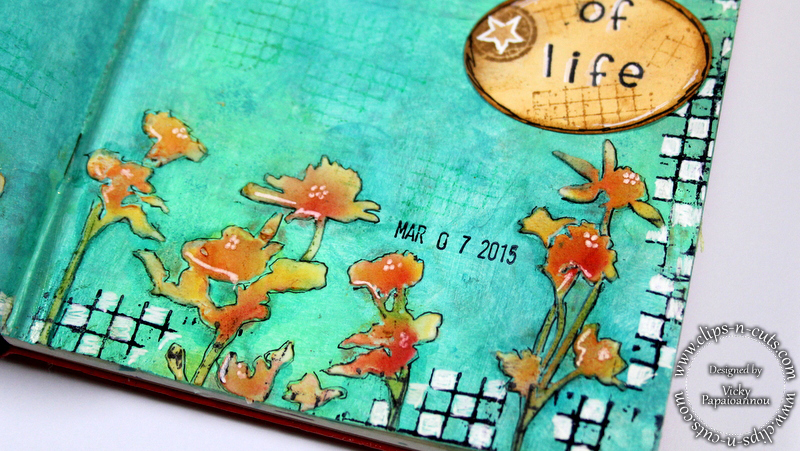 So grab your coffee and enjoy the video below or on my YouTube channel
Supplies:
Giveaway:
Tim Holtz is generous enough to sponsor this event with tons of products! So this week I will draw not one but FIVE winners! Want to see the AMAZING prizes?!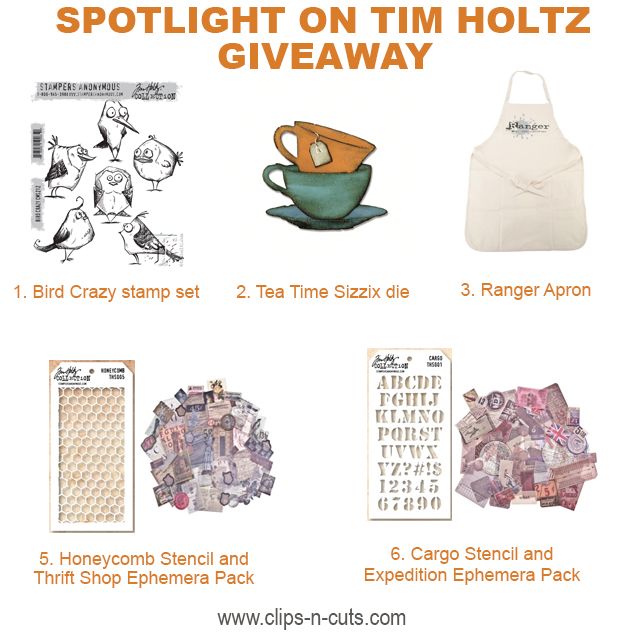 To join the giveaway enter your details by clicking the blue button below, that says "add you link ". I will announce the winners on Saturday 14th. One entry per person, I will delete ALL duplicates. The giveaway is international.
Thank you all for joining!!!