Another company I cam across while I was in Version-Scrap in Paris was [email protected]. They have great products for mixed media artists. Their wide range of products include mediums, paints, mists, stencils, papers and so such more.
So here is my mixed media canvas, which is going to decorate my craft room!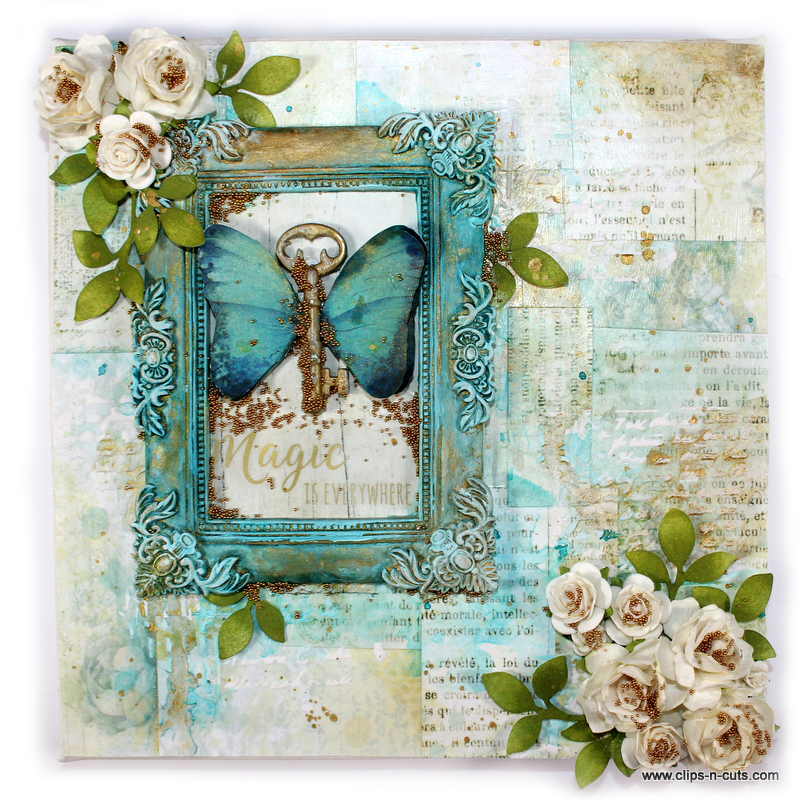 I kept my palette to two main colors, turquoise and gold.  The one thing I love most when working on a canvas compared to my art journal is that I can go as dimensional as I want. So you can see so many embellishments here such as the key, the frame and the flower clusters.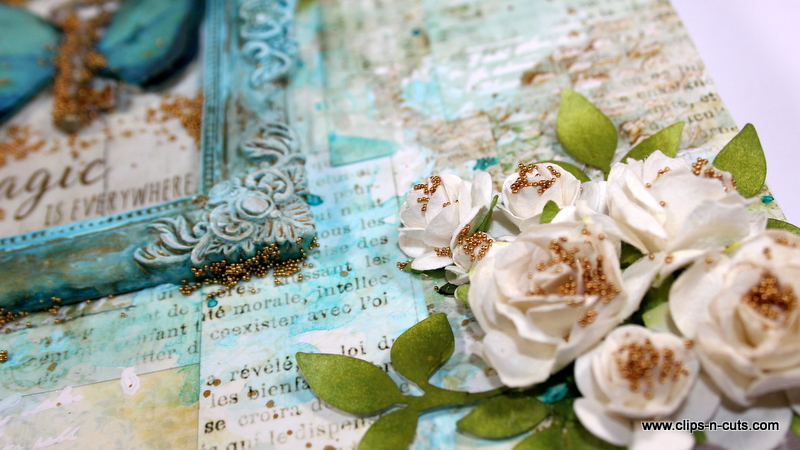 I also love using micro beads, the texture and the detail they give on my projects is just amazing!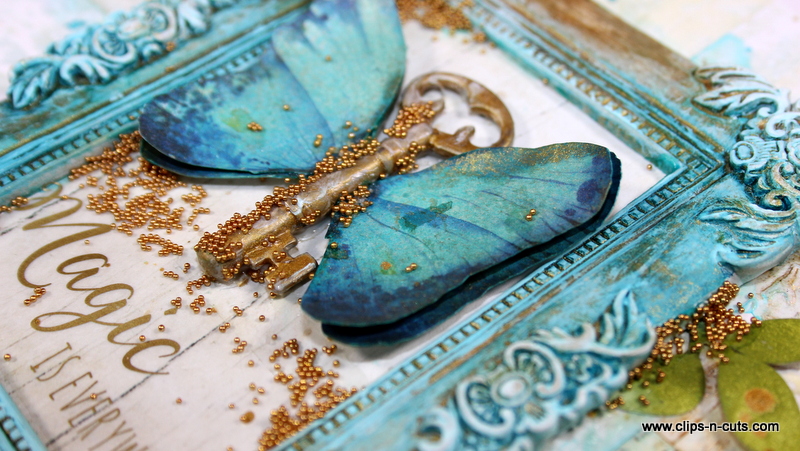 For my flower clusters I used mulberry white flowers in different sizes. You can spray them to match the colors of your project or you can leave them white just like I did and add a touch of color on them with micro beads.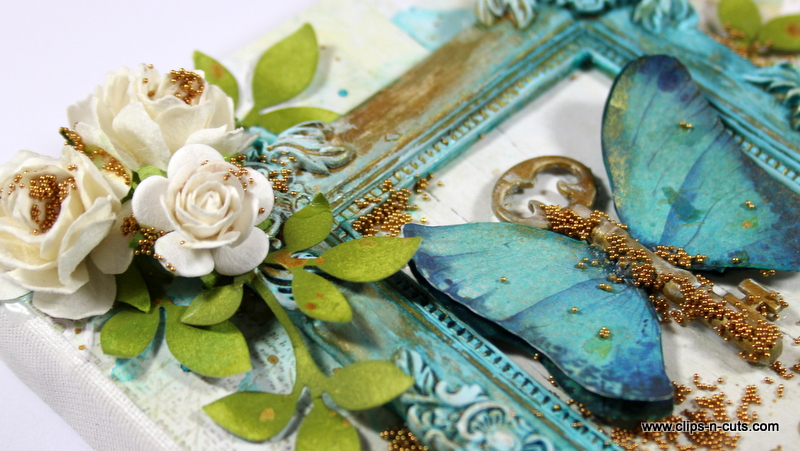 And I just love the frame and how it turned out after spraying it with a couple of colors! Such a gorgeous look!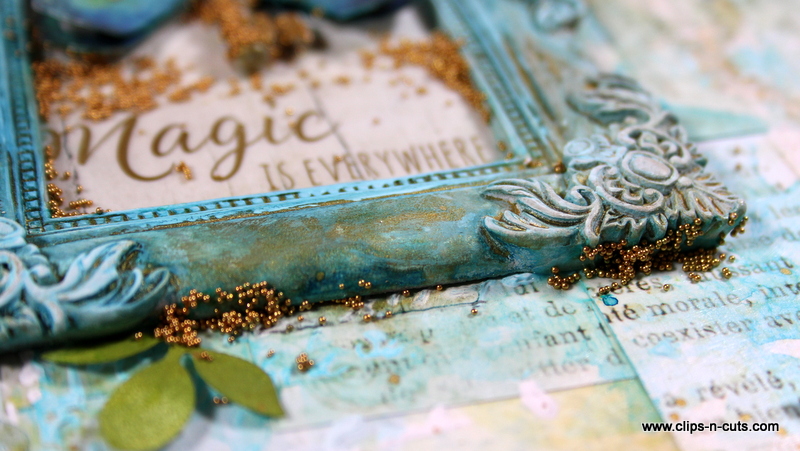 You can enjoy the video below or at my YouTube channel

Supplies:
[email protected] is a Polish company. If you live in Europe check them out and you will find that shipping is cheap. Their products are also available in the USA (link below).