Hello everyone!
I have some wonderful & exciting news! I am going to be teaching on Life Book 2017 next year!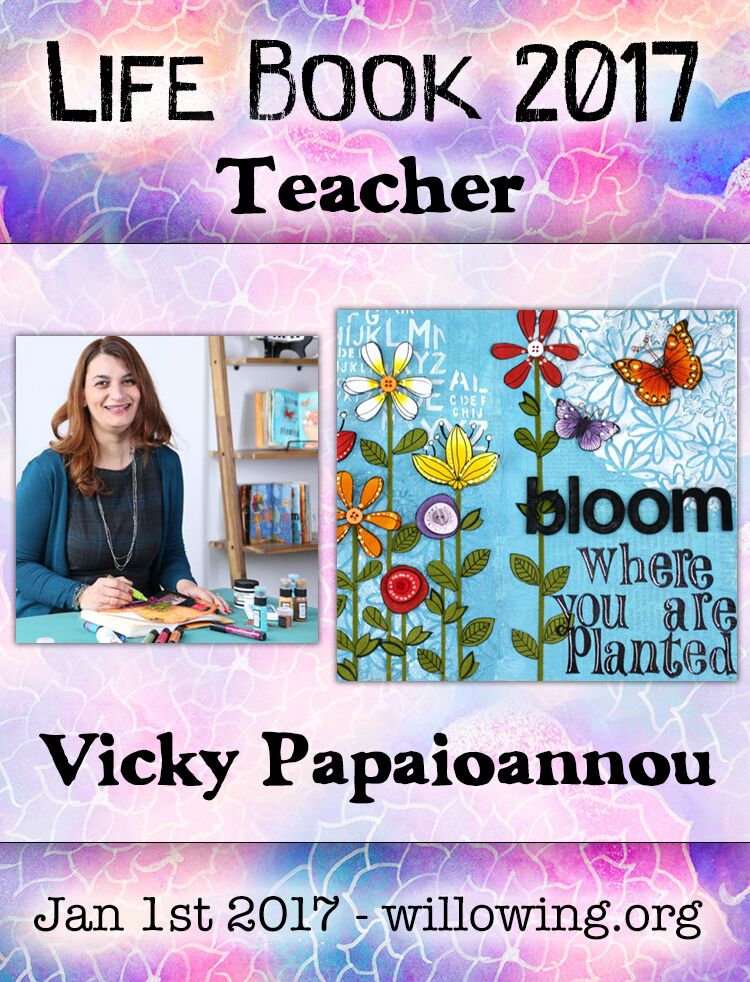 And take a look below to the rest of the amazing teachers! Such an honor to be part of this talented group of artists. This is going to be a fun and creative year where you will learn tons of techniques and get inspired.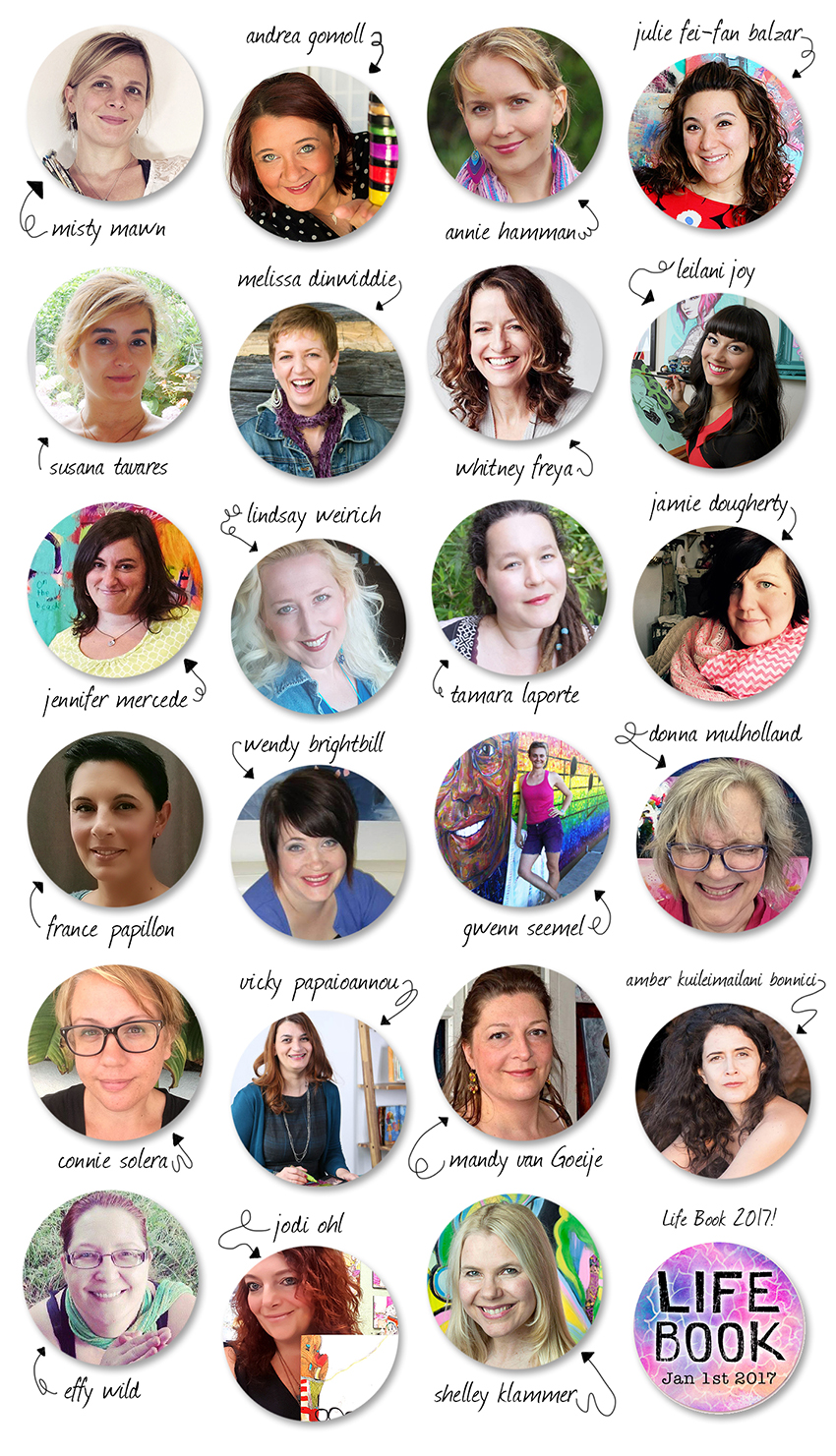 And even MORE exciting news is that I can give away 1 space on this amazing year long art course!
Keep reading if you want to find out more about Life Book 2017 and if you want to find out how you can win a spot! 🙂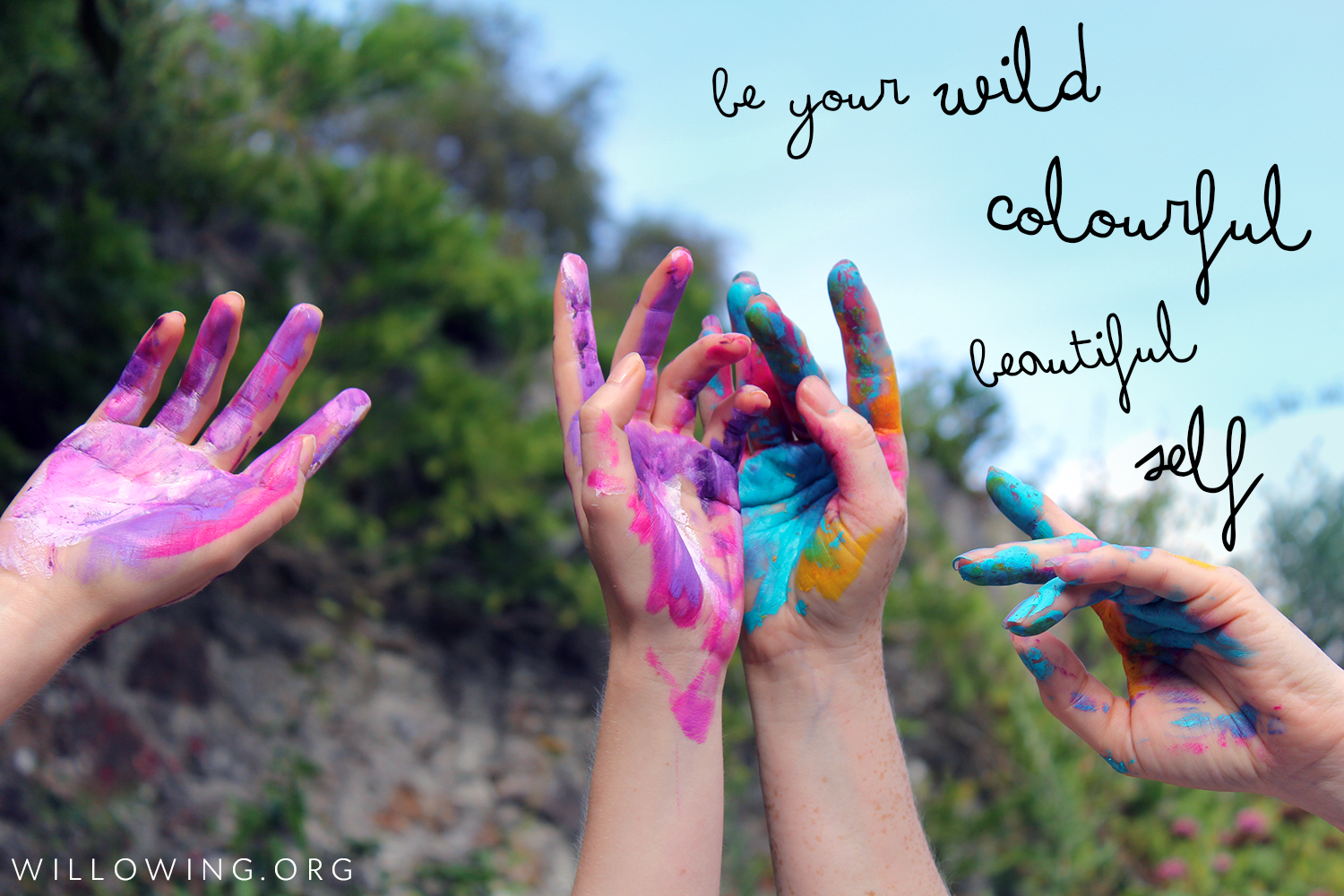 What is "Life book"?
First let me tell you a bit more about Life Book in case you haven't heard about it yet!
"Life Book, a celebration and honouring of YOU" is a year-long mixed media art class organised by Tamara Laporte from Willowing Arts.
Tam is joined by 22 incredible art teachers who are all gearing up to share their mixed media techniques, tips and tricks with YOU!
Themed around self-development and healing, you'll be creating several loose mixed media art journal pages per month which by the end of the year you will bind into a glorious journal (a Life Book)! You will have a wonderful keepsake that you can treasure for the rest of your life!
You can find out a lot more about this wildly popular course (it has been joined by over 12500+ people in the past!) by clicking HERE.
What will I be teaching?
I haven't fully developed my class idea yet, but I'm excited to be sharing my style with you by using paints, paper piecing and a lot of shading! Much like you can see in this project: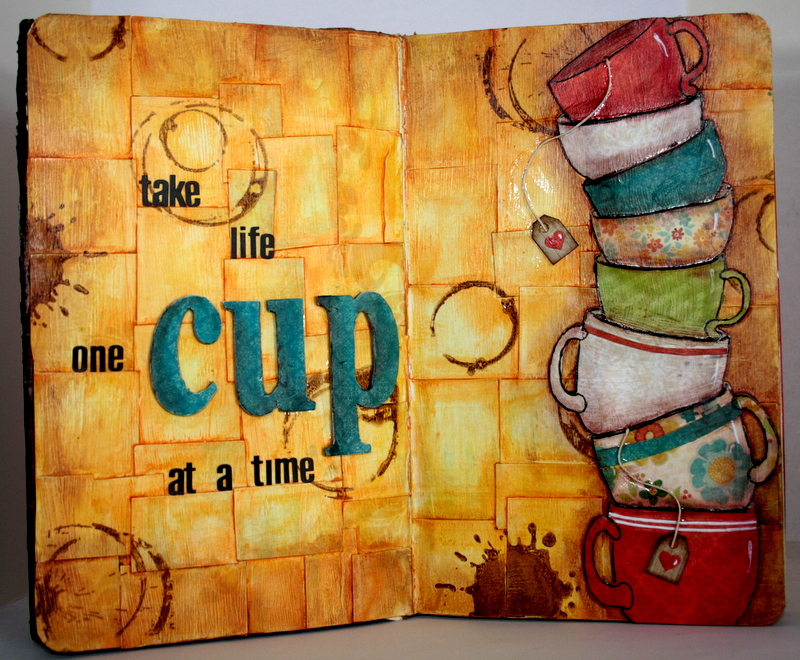 Keep in mind that an online class is not in fast pace as my youtube how-to videos and I take my time to explain more of why and how I do things. And I also share tips and tricks!
When does registration open?
Registration opens on October 3rd 2016 and the class begins on January 1st 2017.
So if you want to start the year with a fabulous creative BANG and spend 2017 with a wonderful creative community of like-minded souls, learning more about art and how to be kinder and more
loving towards yourself, be sure to join once registration opens!
I will remind you the date by posting on my social media but make sure to bookmark THIS LINK.
Giveaway !!!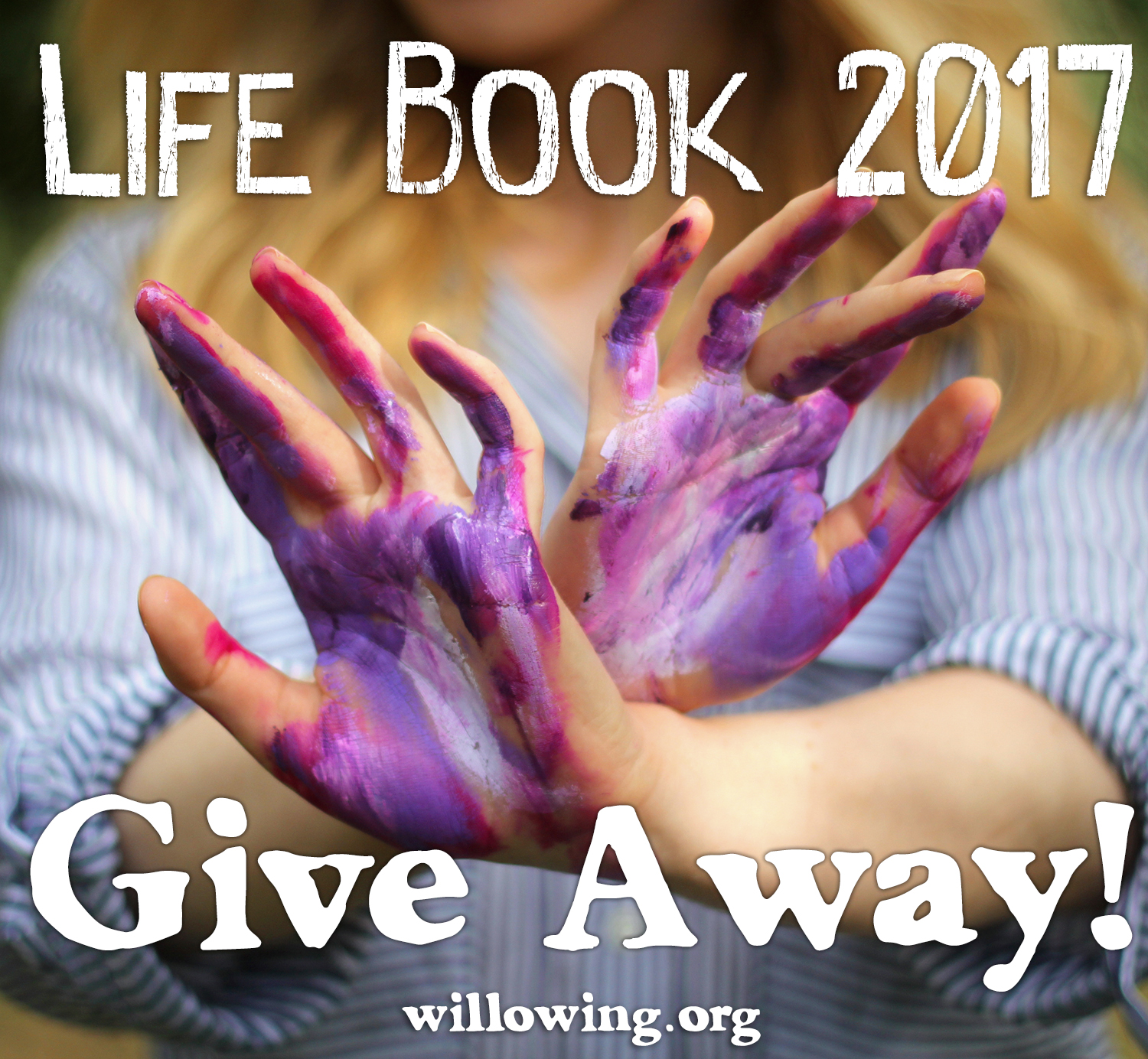 I can give away 1 space on Life Book 2017 to 1 lucky winner!
And if you follow the blog hop (see below for links and dates) you can up your chances of winning a space by entering all the other giveaways also!
How to enter the giveaway
THIS GIVEAWAY IS NOW CLOSED AND THE WINNER HAS BEEN ANNOUNCED. Commenting in this post is not allowed anymore.
1. leave a comment below letting us know why you would love to join Life Book 2017
2. subscribe to my blog by email  (on the right sidebar)
I will announce the winner on Friday 7th of October .
Here is the list of the other amazing teachers who will be teaching on Life Book – they too will be
giving away a spot on Life Book so go check them out and enter their giveaways! 🙂
 5th September 2016 Tamara Laporte
6th September 2016 Jodi Ohl  
7th September 2016 Susana Tavares ​
8th September 2016 France Papillon
9th September 2016 Shelley Klammer
10th September 2016 Amber Kuileimailani Bonnici
11th September 2016 Donna Mulholland
12th September 2016 Mandy van Goeije
13th September 2016 Jennifer Mercede
14th September 2016 Misty Mawn
15th September 2016 Gwenn Seemel
16th September 2016 Melissa Dinwiddie
17th September 2016 Vicky Papaioannou <–You are here
18th September 2016 Lindsay Weirich
19th September 2016 Julie Fei-Fan Balzer
20th September 2016 Effy Wild
21st September 2016 Wendy Brightbill
22nd September 2016 Jamie Dougherty<
23rd September 2016 Andrea Gomoll
24th September 2016 Whitney Freya
25th September 2016 Annie Hamman
26th September 2016 Connie Solera
27th September 2016 Leilani Joy
Have a great time following the blog hop! 🙂