Hi! Today I am back with my latest art journal layout!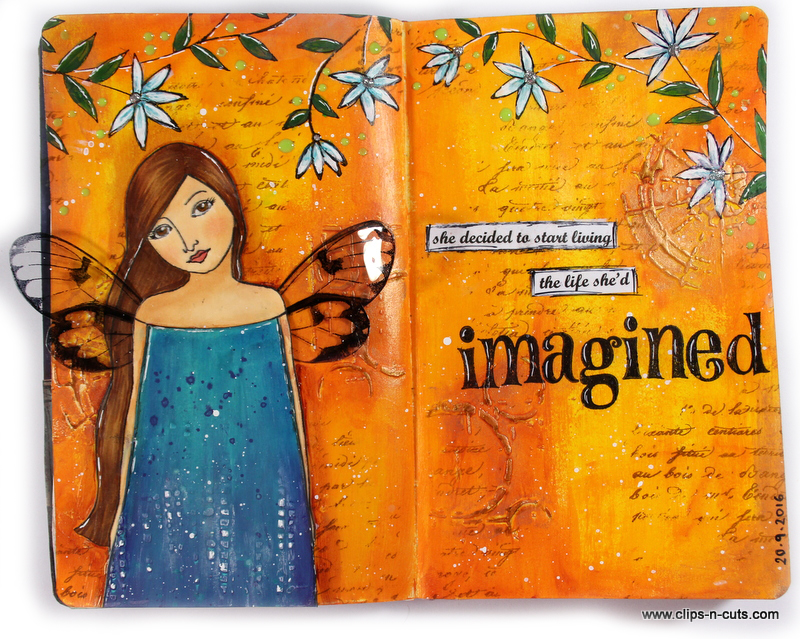 To create my layout I combined many stamps from the art journal collection by Penny Black. The stamp with the girl gives you so many possibilities to customize her dress, her hair….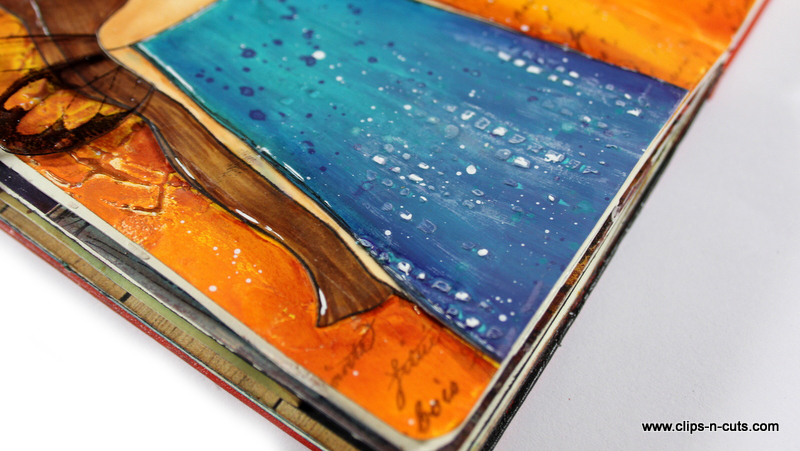 I did some paper piecing and I just had to give her wings! Love the final look with the transparent acetate wings!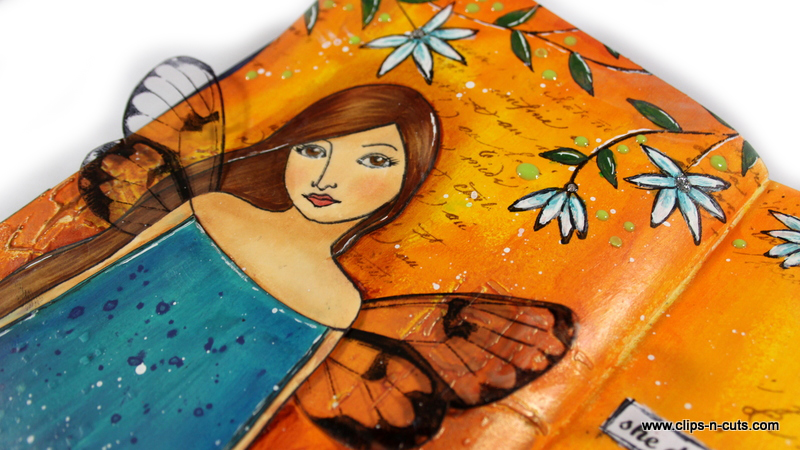 I also did lots of techniques on the background to get an interesting and dimensional look without competing with my focal point, which is the girl.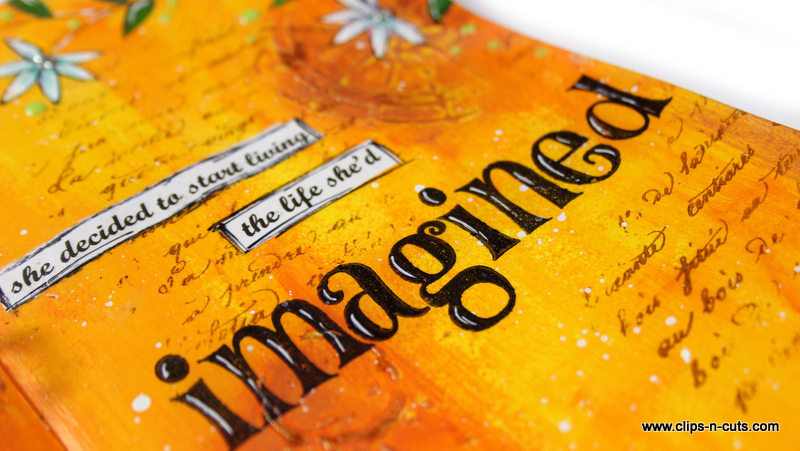 Finally. for my quote I combined print out strips of paper with stamping.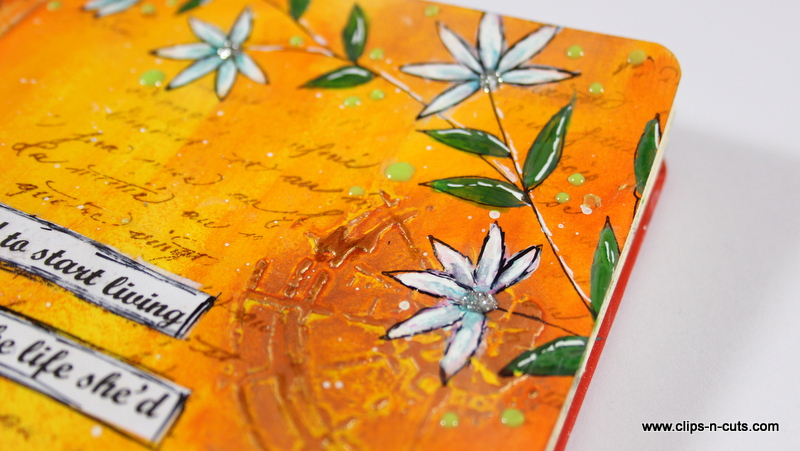 You can enjoy the video below or at my YouTube channel
Supplies: