Today is the last day of my weekly event featuring Waffle Flower. On the first day I shared a gift card holder and today I am sharing a treat bag using the same die. I got such a great feedback on the use of that die so I thought I should show you how versatile it is.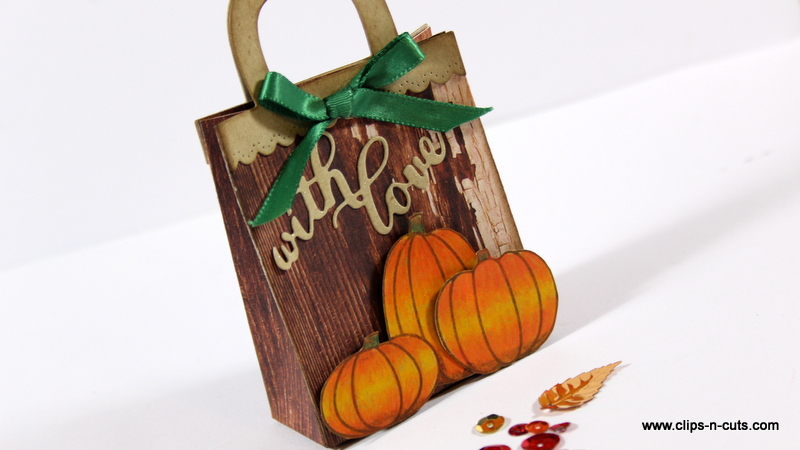 This can be a great little treat bag to hold your Thanksgiving hostess gift, you can change embellishments and turn it into a Christmas bag, a birthday bag or even a Halloween treat bag. It can also hold a piece of jewelry (in my case a handmade necklace) for a friend who has a birthday in the fall.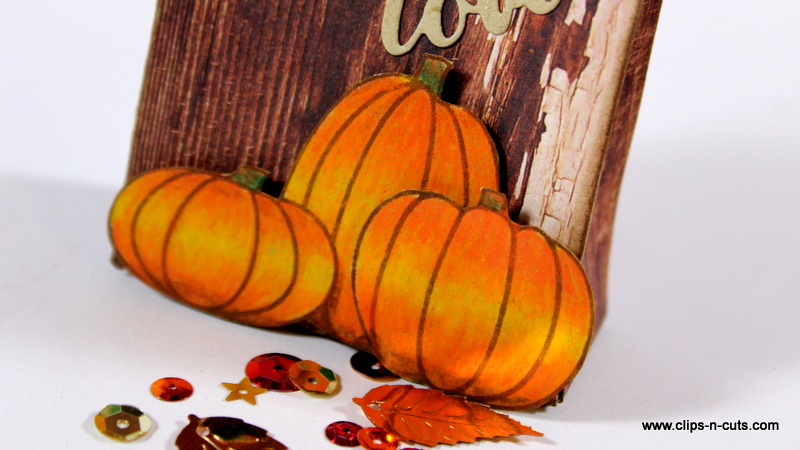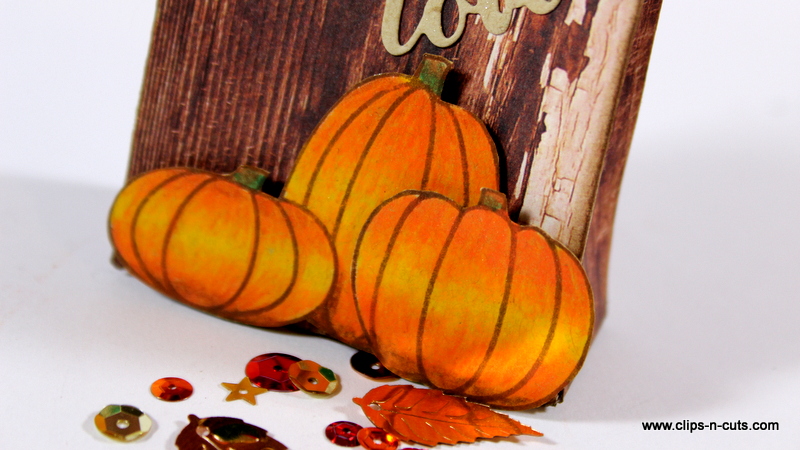 In this case I used a paper with wood grain pattern and added some pumpkins on top.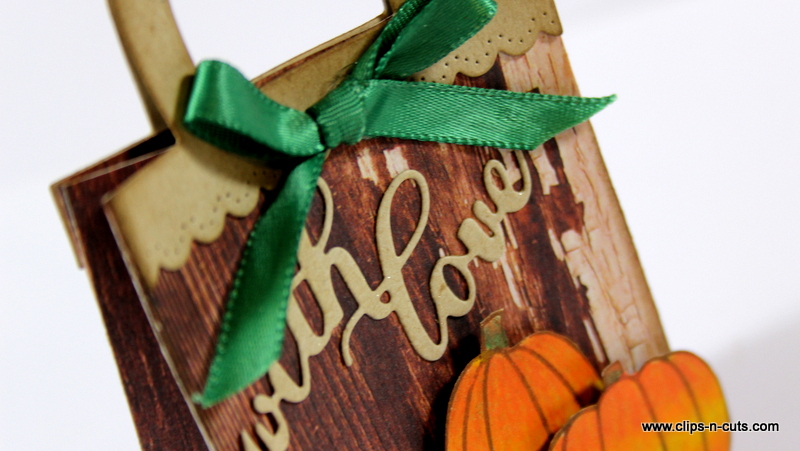 You can enjoy the video below or at my YouTube channel
Supplies: