Today I am back with the cutest Easter treat bags!
I combined two die sets by Sizzix to create these adorable treat bags. They hold chocolate eggs and they are perfect to hand out for Easter.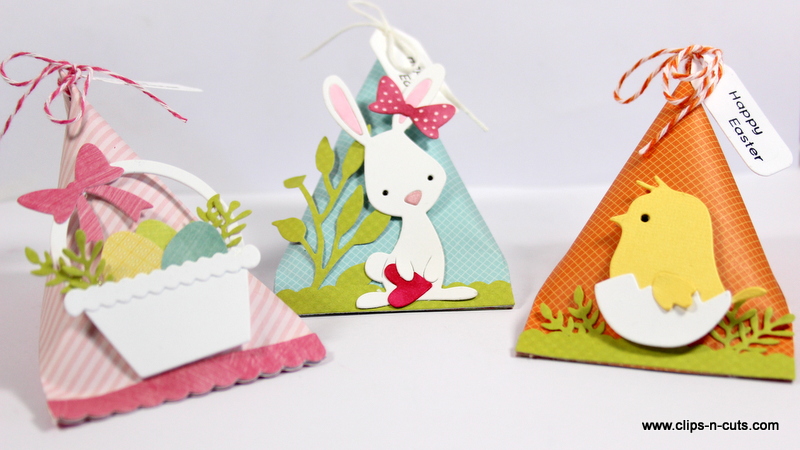 They have a triangular shape and I made all of them by cutting out patterned paper with my dies. It's the perfect stash buster and all you need is a 6×6 paper to make that box.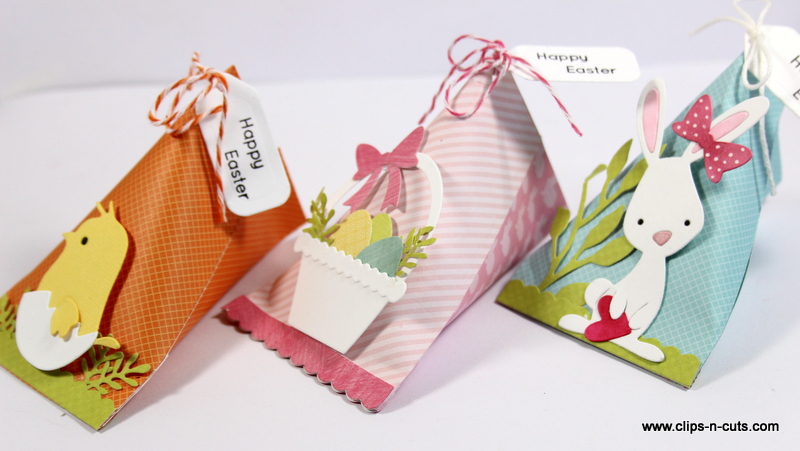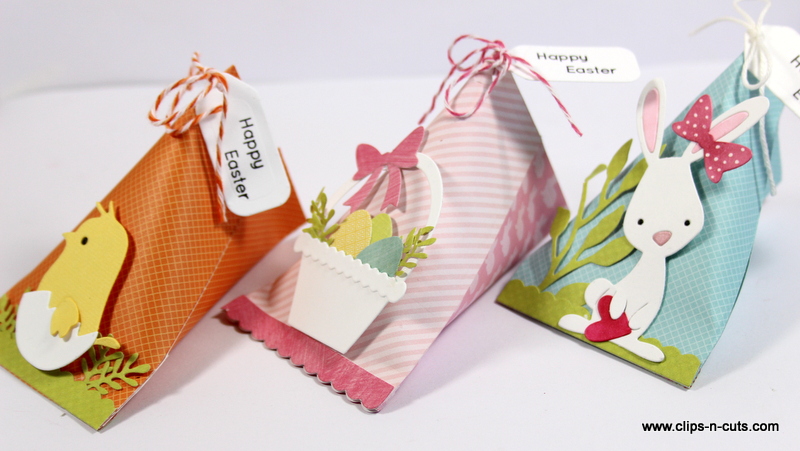 I used the Easter dies to decorate the boxes. Each box features a different design and I also added a tag to each one of them. I used white thread or bakers twine in matching colors to attach it.
So here are some close-up of all the Easter treat bags!
The bunny
I kept the bunny white to help it stand out against the background. To embellish it I added the bow and gave him a little heart to hold. Adorable isn't it?!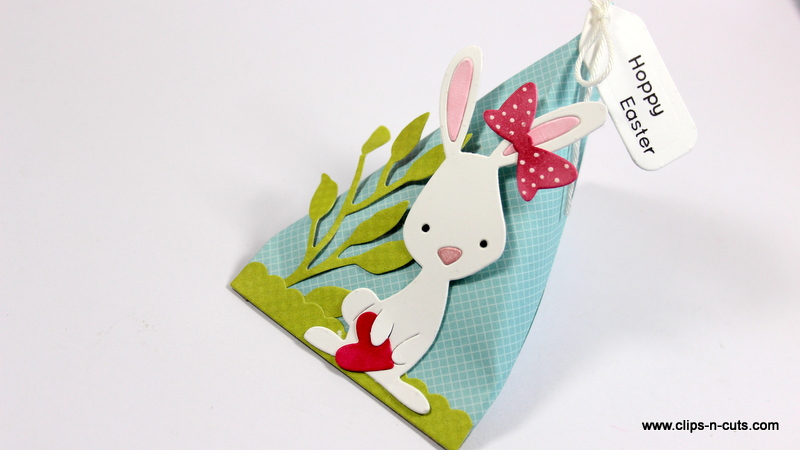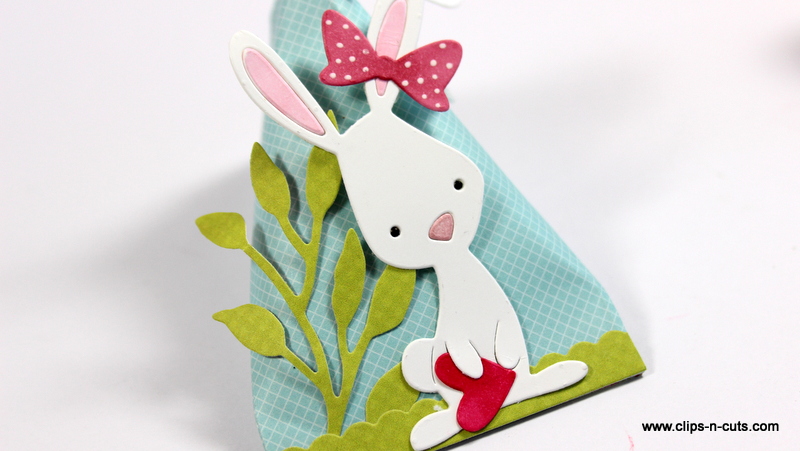 The chicken
This is another cutie! I added an extra wing for dimension and made him coming out of a cracked egg!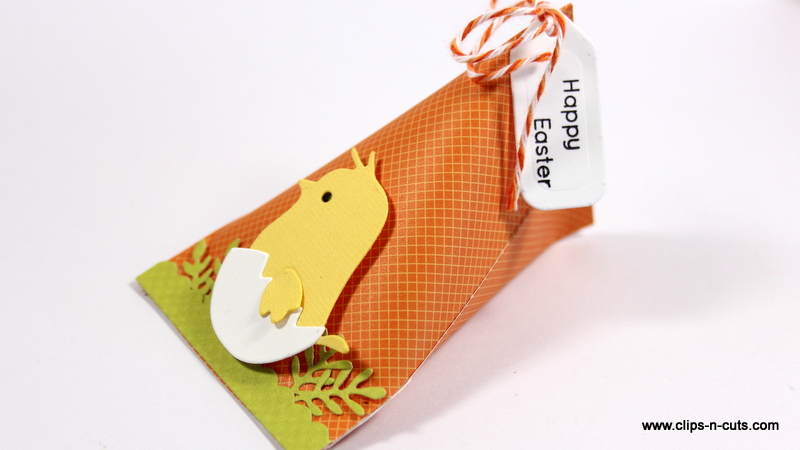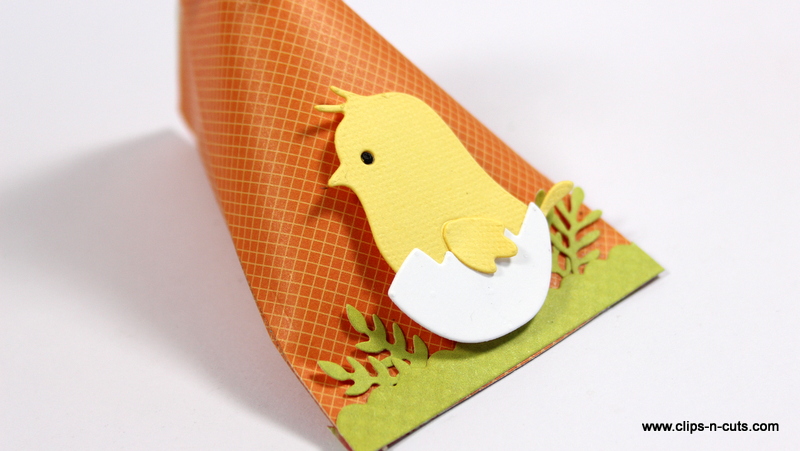 The egg basket
For this one I kept everything in pastel colors. I embellished my egg basket by adding a few leaves and a bow. If y ou take a closer look you will see that I combined two different patterned papers to create the box, just for fun!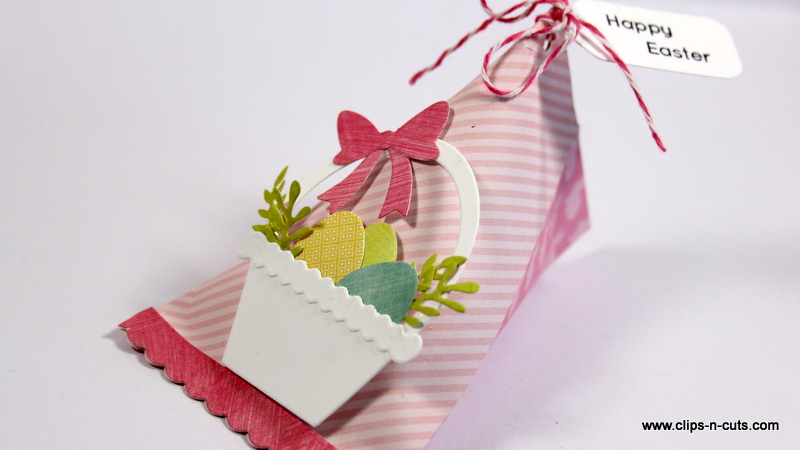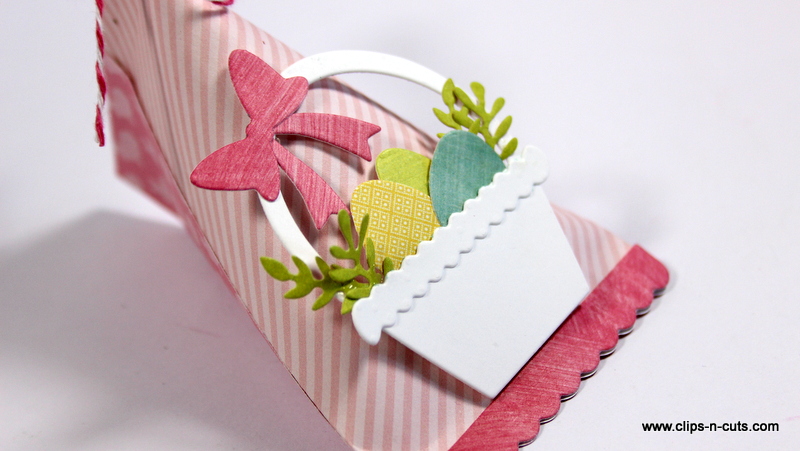 You can enjoy the video below or at my YouTube channel here
Supplies:
Affiliate links used where possible at no extra cost to you.