Hi friends! Today I am back with a product review. I have been using the new alcohol markers by Nuvo for a while and thought to make a video now that I am familiar with them.
DISCLOSURE: This is not a sponsored post and I did not get paid by Tonic Studios. This is an honest review and all opinions are my own!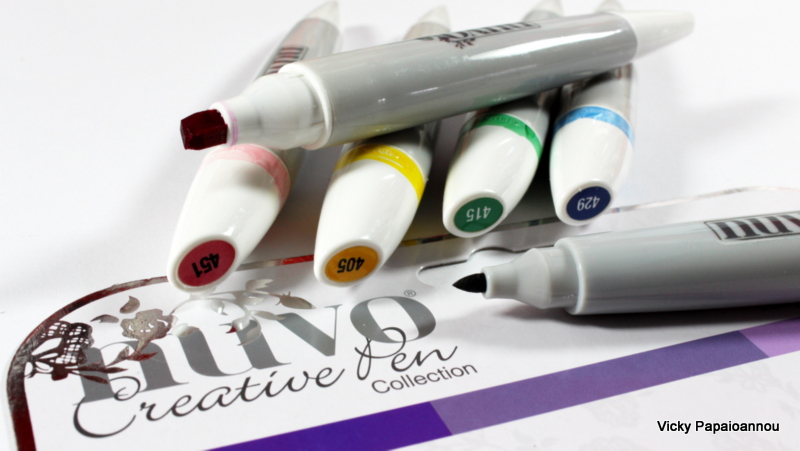 These alcohol markers are also known as Nuvo creative pens. They come in 10 sets with 3 markers each.
However there is one set that has 3 metallic markers which are water based. And there is another set with a black, a blender and a shadow/grey marker. Which brings the collection into 12 sets in total, that's 36 markers.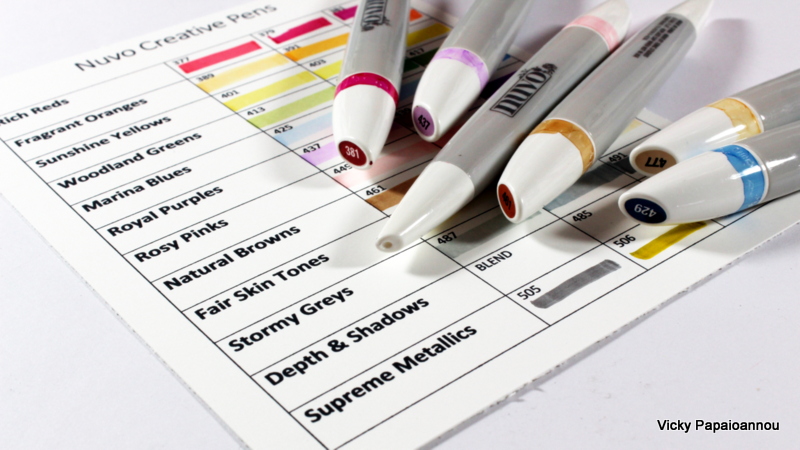 I have created a color chart that is FREE to download if you want! Just click on the link below.
[download id="31″ format="2″]
In the video I am going to show you how all the sets blend together so you will get a great idea on how they work.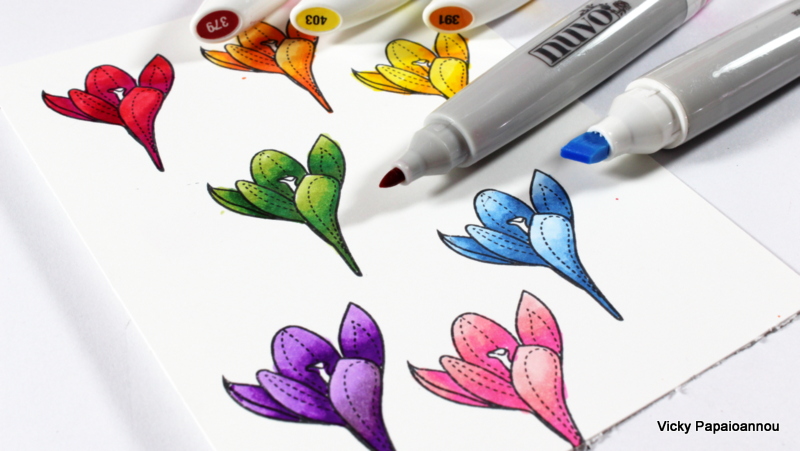 They blend beautifully together and you will see that in the video. Keep in mind that I didn't spend too much time trying to do perfect blending as I would on an image for a card. This was just a test run. I love the design of the barrel, it's very comfortable and easy to tell which nib is which. A big plus are that the caps that come off easily! I am discussing in the video everything I love and why on these markers…. and since this is an honest review (I promise), I am also going to share a few struggles I had and how to overcome them.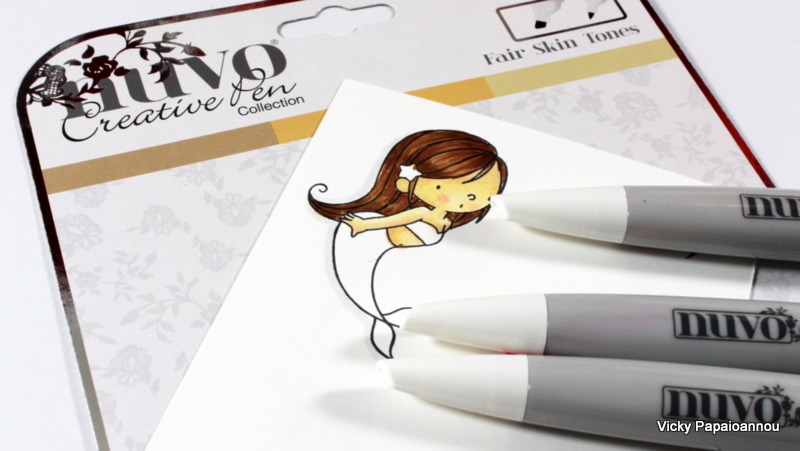 I am also demonstrating how to use the skin tones set and the browns on my little mermaid!
I am really happy with the markers and I think that they are great, if you don't have any alcohol markers and you are a beginner. Just because they are easy to blend, the range of colors is not overwhelming and because they make the matches for you!
The biggest plus is of course the price!
You can enjoy the video below or at my YouTube channel here
Supplies:
Links to multiple shops provided below. Affiliate links were used at no extra cost to you.