Today I am back with a different kind of project. A while back I was a guest designer over at the SimonSaysStamp blog where I shared a vignette house. In case you didn't have the chance to check the project there, here it is.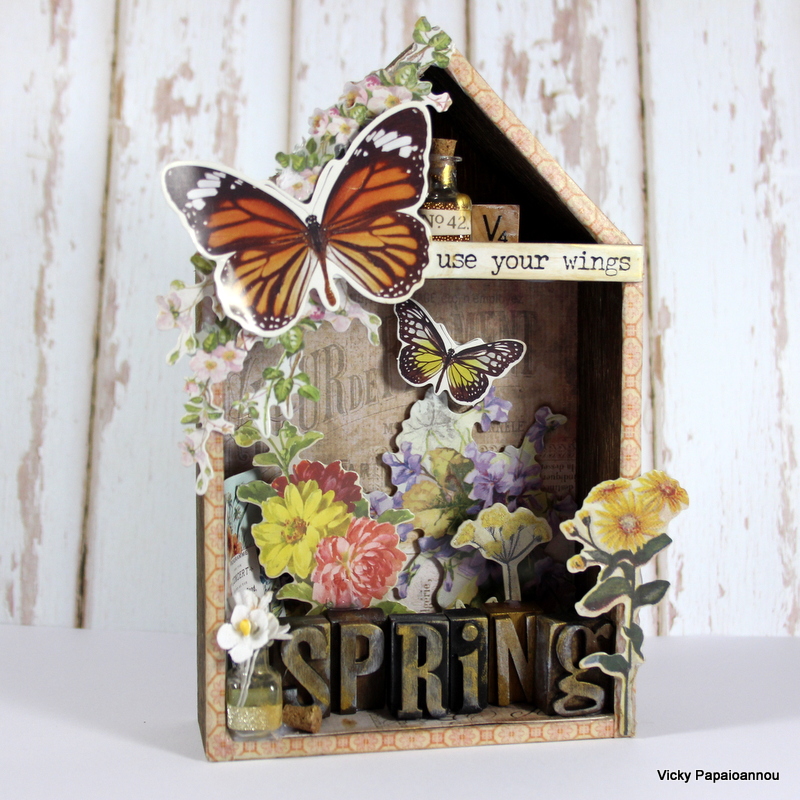 It's pretty much Tim Holtz all over, since I used mainly products from his latest collection.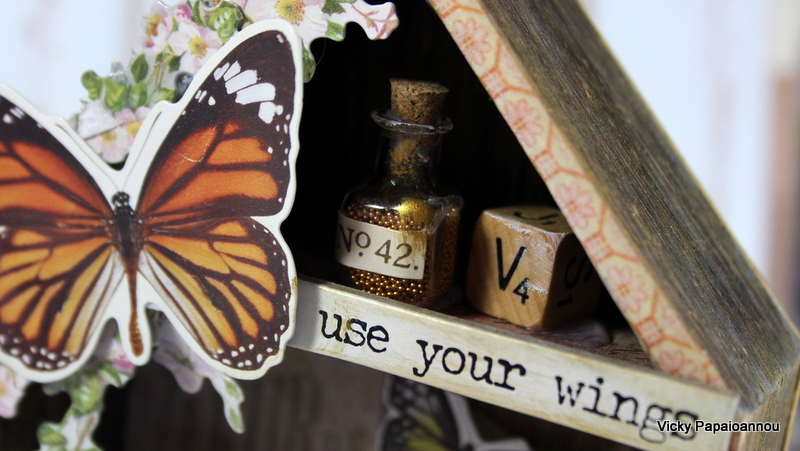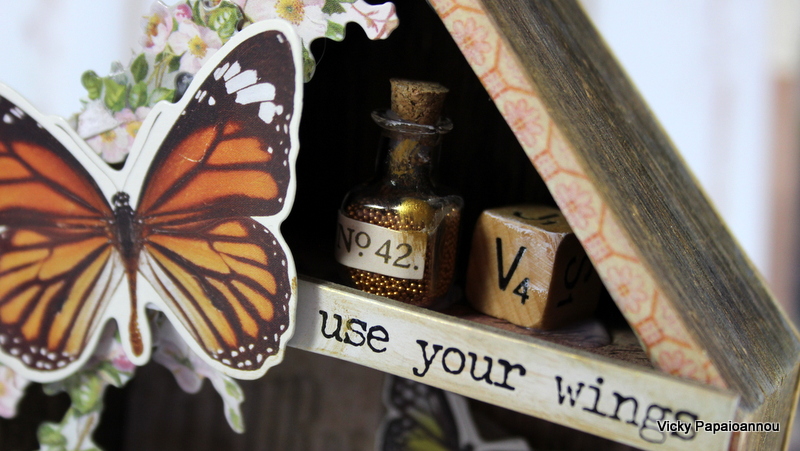 The house comes empty for you to decorate and the possibilities are endless really. Here I went with a spring themed decoration as I actually did that a couple of months ago. But I have so many ideas of making another one for summer, nautical themed this time.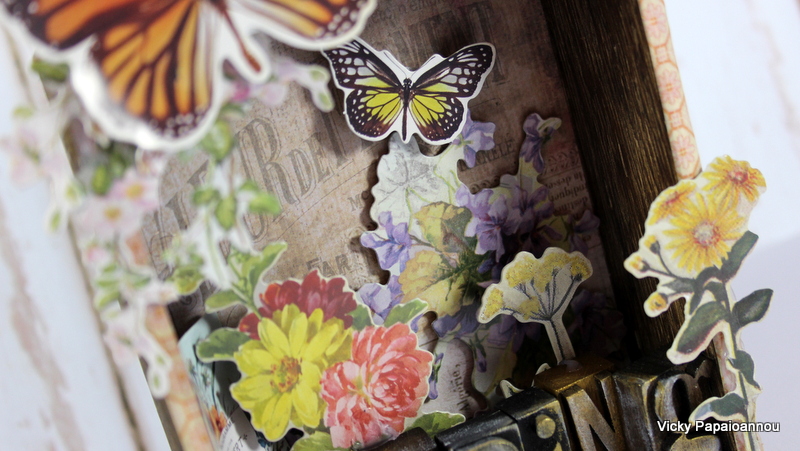 The flowers come from the BOTANICAL layering package and they are thick! Which makes them great for such projects where dimension is important, because they just stand straight.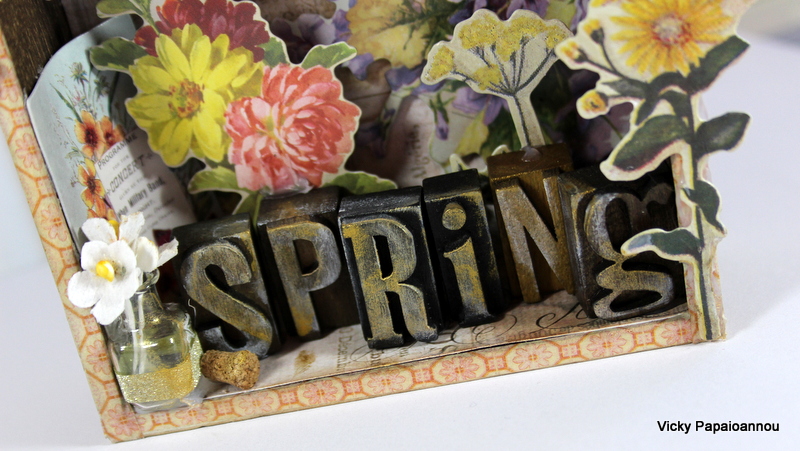 I also added lots of other bits and pieces such as the wooden letters, the alpha dice, tiny bottles and so much more.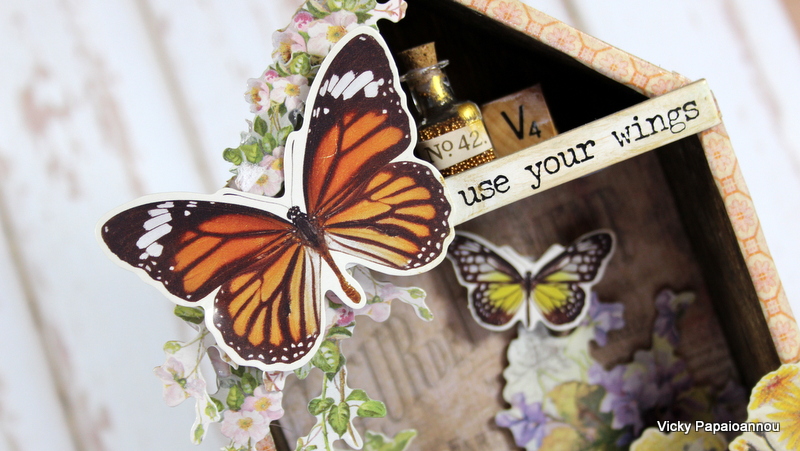 You can enjoy the video below or at my YouTube channel
Supplies:
Affiliate links used below at no extra cost to you