Welcome to the second card of December's create8. It's time to share the other 4 cards that I made using products from the latest release by My Favorite Things.
Card 1
Isn't the girl from the BB You're Super( MFT | SSS ) just adorable? No need to do much on a card with her as a focal point! To make the card bord and dynamic I went with black cardstock as my base. I also used a stencil and applied GARNET RED Glimmer Paste ( SSS | SBC ) on top. Great result and so sparkling!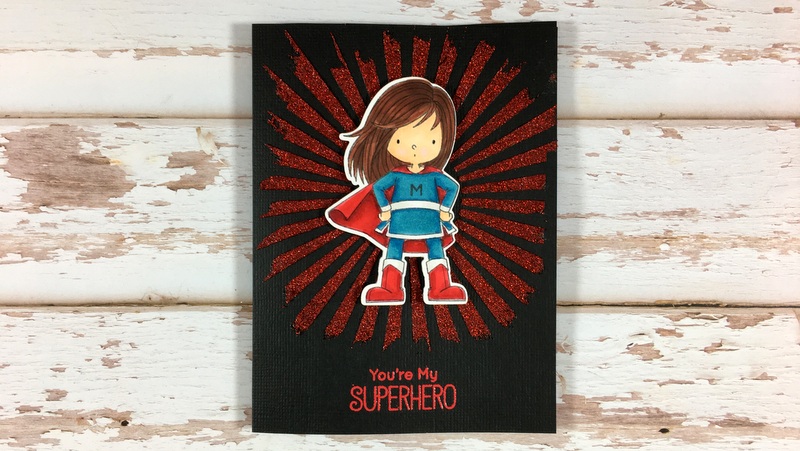 You can see the sparkle on the ray in this photo better. I used my markers to quickly color her. It seems I never have time to spend coloring these days… but it's good enough for me. To personalize my card even more I stamped the letter M on her top, for Maria. This is a card for my daughter 🙂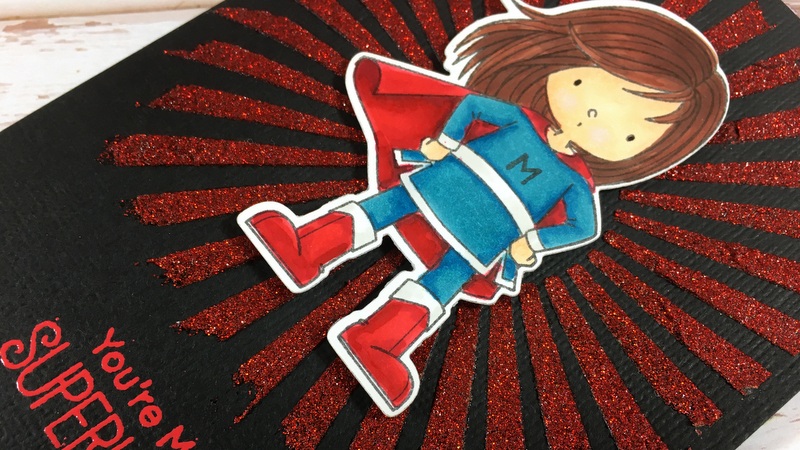 Card 2
For this card I used again the Meant to Bee ( MFT | SSS ) stamp set. I find it adorable and so versatile, plus I love the brightness of yellow on my cards. For this card I used the Die-namics Hexagon Shaker Window & Frame ( MFT | SSS ) to create the pattern on my panel and also the shaker window.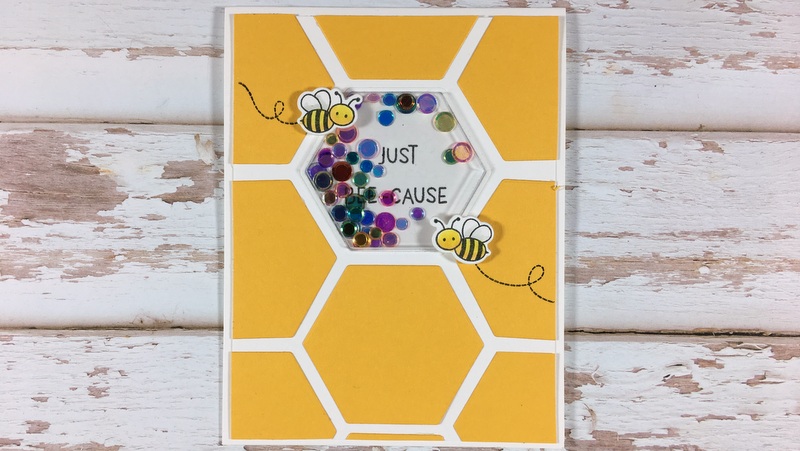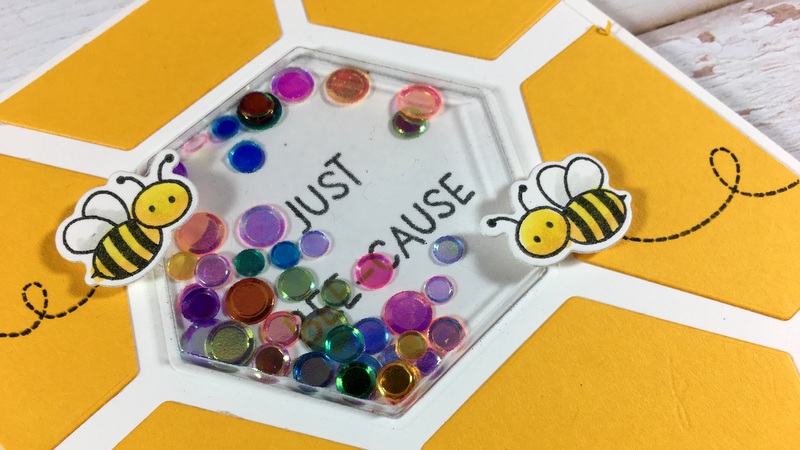 Card 3
And here is a super quick clean and simple card. Yet so striking! I love gold and white or cream together. They are the perfect match for elegant cards. For this card I combined two dies the Die-namics Our Town ( MFT | SSS ) and the Die-namics Shining Stars ( MFT | SSS )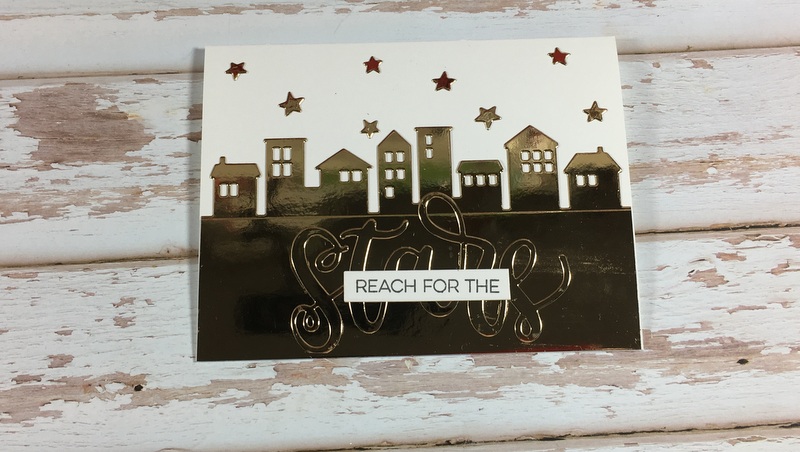 You will see this card better in the video. It's so hard to photograph this gold mirror cardstock as it reflects everything!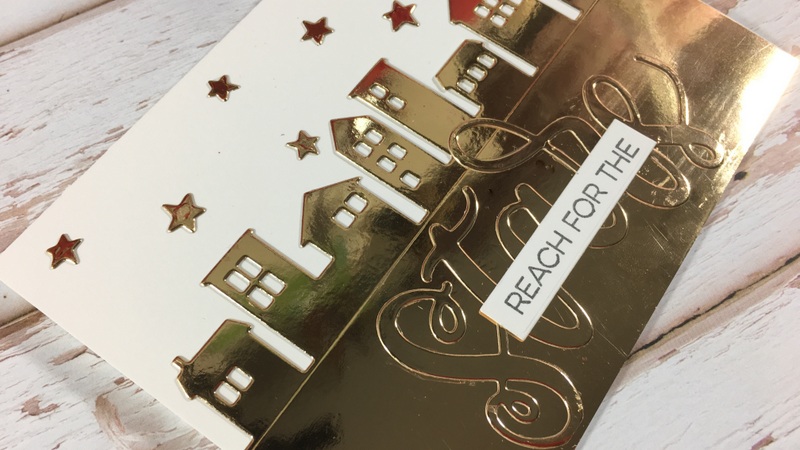 Card 4
And here is the last card for today. A lovely birthday card in neutral colors that you can give in a little boy or girl! The adorable little bear is from the Town Bear ( MFT | SSS )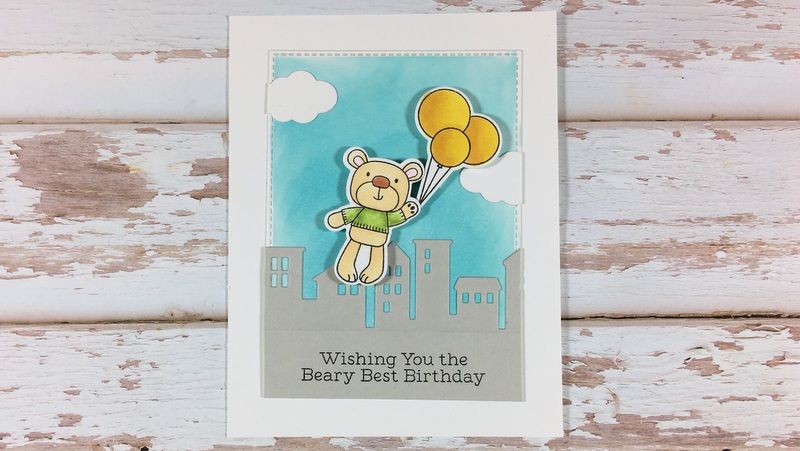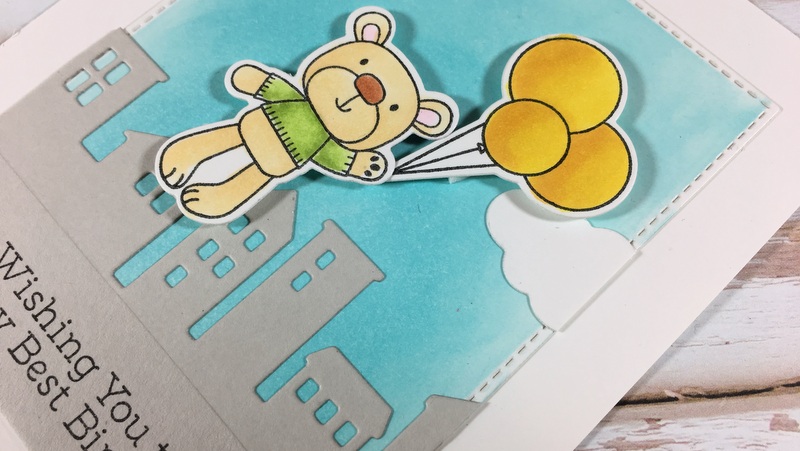 You can enjoy the video below or at my YouTube channel
Supplies:
Links to multiple online shops provided below. Affiliate links used at no extra cost to you.
BB You're Super (5517)

Die-namics BB You're Super (5511)

Stencil Radiating Rays (4109)

Die-namics Our Town (5509)

Tonic Studios – 8.5 x 11 Cardstock -…

Tonic GARNET RED Nuvo Glimmer Paste 954N

Die-namics Shining Stars (5247)

Written in the Stars (5260)

Meant to Bee (5523)

Die-namics Meant to Bee (5513)

Die-namics Hexagon Shaker Window &…

Hexagon Shaker Pouches (5525)

Town Bear (5519)

Die-namics Town Bear (5507)

BB Happy Hippos (5128)

Die-namics BB Happy Hippos (5112)