It's that time of the month where MFT stamps comes up with a new release! Today is the day and everything has just become available!!! Another awesome release just like every month! Read on for details on free gifts and 17% discount coupon code!
I have a quick video with a product close up. Make sure to check out the new products and grab whatever you like now that everything is still available. I can tell that some of the designs are going to sell out super quickly since this is another amazing release!
You can watch the video below or at my YouTube channel
New  Products
Before you shop check the 17% OFF COUPON CODE at the bottom of this blog post! Links to multiple online shops provided. Affiliate links used at no extra cost to you.
MFT shop

Meant to Bee (5523)

Die-namics Meant to Bee (5513)

More Rustic Wildflowers (5518)

Die-namics More Rustic Wildflowers…

Town Bear (5519)

Die-namics Town Bear (5507)

Painted Flowers (5522)

Die-namics Painted Flowers (5510)

BB You're Super (5517)

Die-namics BB You're Super (5511)

Friendly Forest (5520)

Die-namics Friendly Forest (5512)

Royal Friend (5521)

Die-namics Royal Friend (5515)

Die-namics Stitched Tag-Corner…

Die-namics Stitched Tag-Corner Square…

BG Honeycomb Background (5524)

Die-namics Open Road (5508)

Die-namics Our Town (5509)

Die-namics Hexagon Shaker Window &…

Hexagon Shaker Pouches (5525)

My Favorite Things STITCHED STAR PEEK…
Coupon Code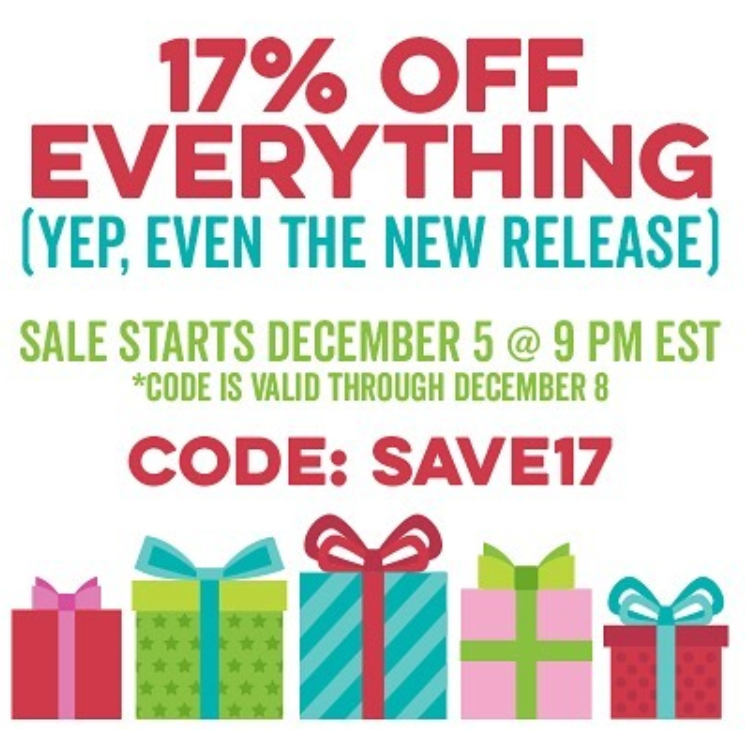 To celebrate an incredible 2017, MFT stamps is offering 17% off site wide, including ALL of their December New Release products.
Make sure to use code SAVE17 at checkout to see the discount applied starting December 5 at 9pm EST through Friday, December 8.‬
Free with $60 gifts
When you buy $60 products from MFT you will receive two lovely free gifts! These are not available for individual sale.