Today I have 4 more cards using the latest release by My Favorite Things to inspire you! All cards are clean and simple and really easy to recreate.
card 1
How cute is this card?! The racoon is from the RAVING RACOONS Clear Stamps ( SSS | MFT ) and I combined it with leaves from the BRUSHSTROKE BLOOMS Clear Stamps ( SSS | MFT ) and the PEEK A BOO STRIPED HEART Die-Namics ( SSS | MFT )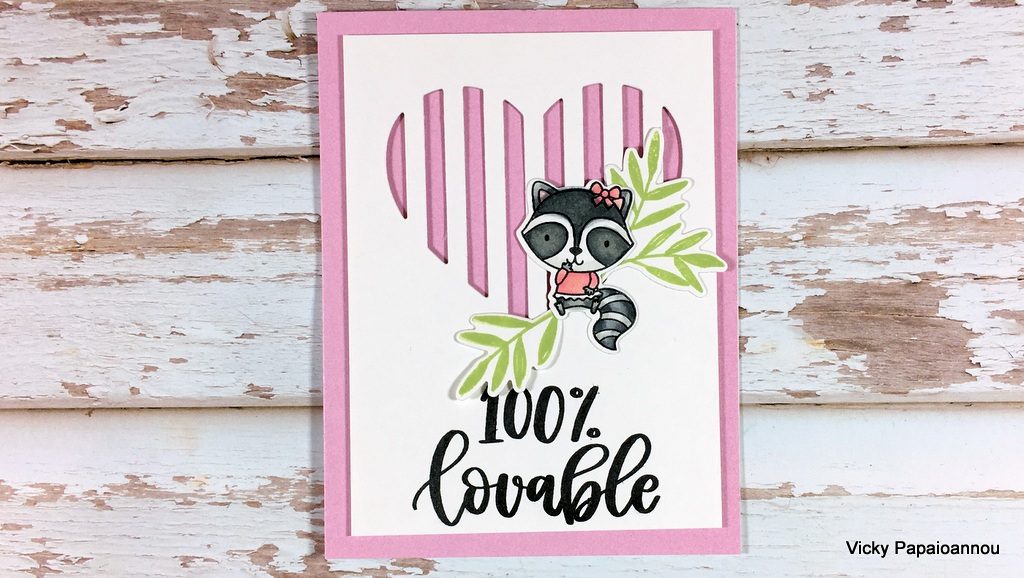 You can turn this into a shaker window card, or add a different paper at the back of the heart grids… so many different ways to use this die!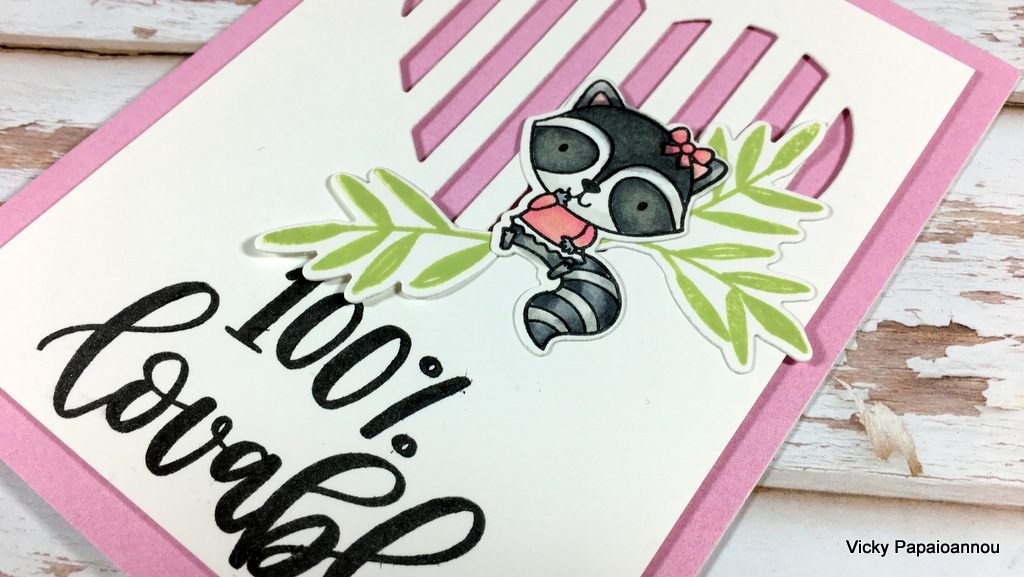 card 2
A very simple card showcasing the WHITE Heart Maze ( SSS | MFT ). When a card has such an interactive element on top you really don't need to do a lot. I just stamped some hearts and my sentiment and I am good to go!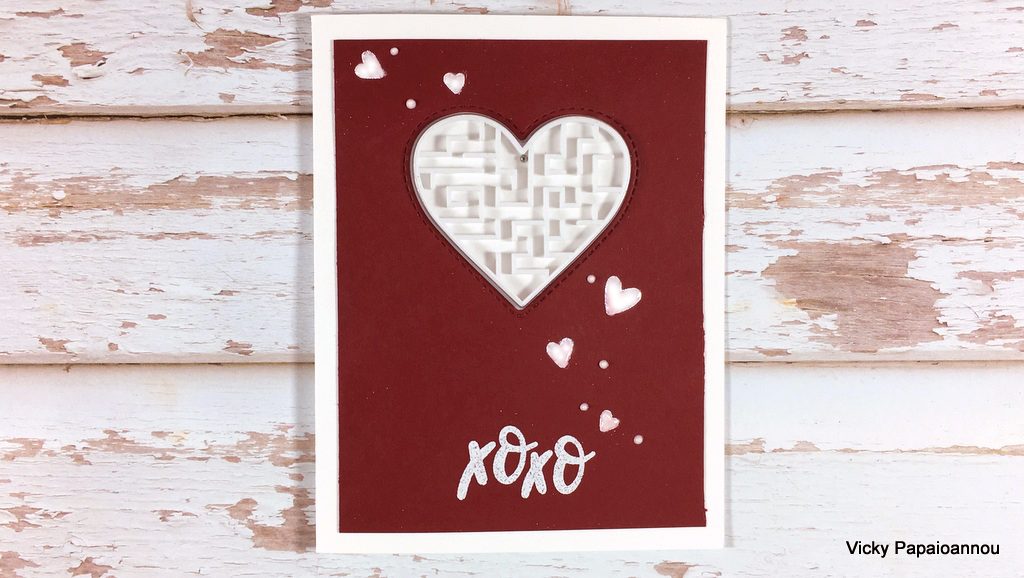 can you spot the little ball in the maze?! This is such a fun card!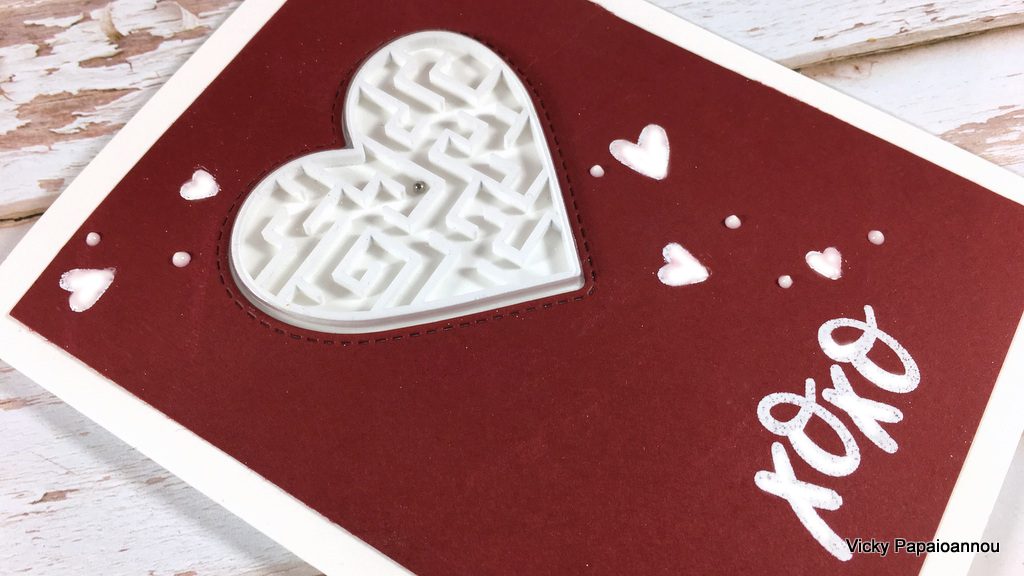 card 3
For this card I used the My Favorite Things FULL OF HEART Die-Namics ( SSS | MFT ). I did some inking at the background with my distress oxide inks and added the sentiment on top. Again this is such a stunning background that I didn't want to do anything else on top of it to cover it up!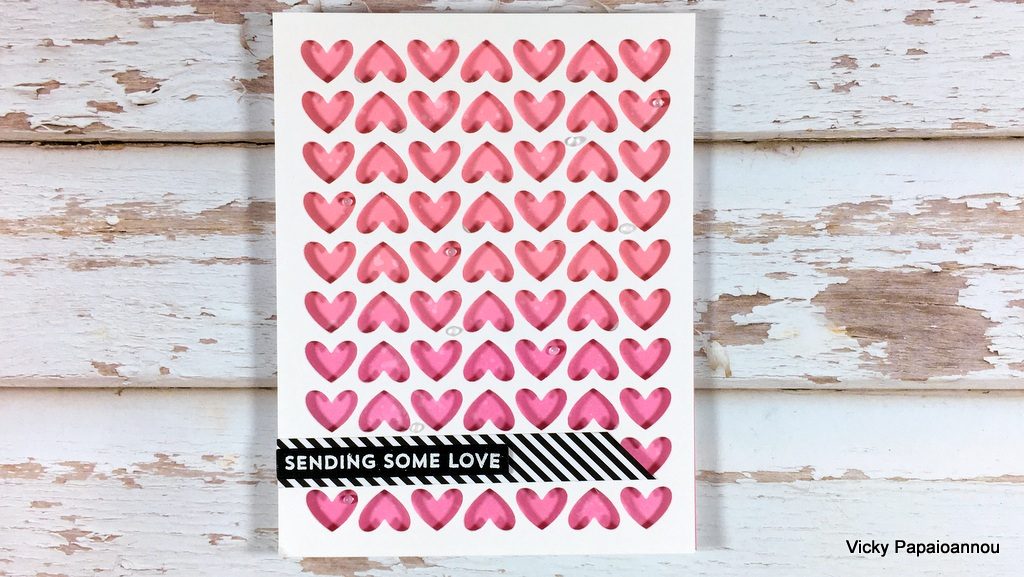 Having the panel raised with some foam tape really adds to the whole design with all the shadows and the dimension going on.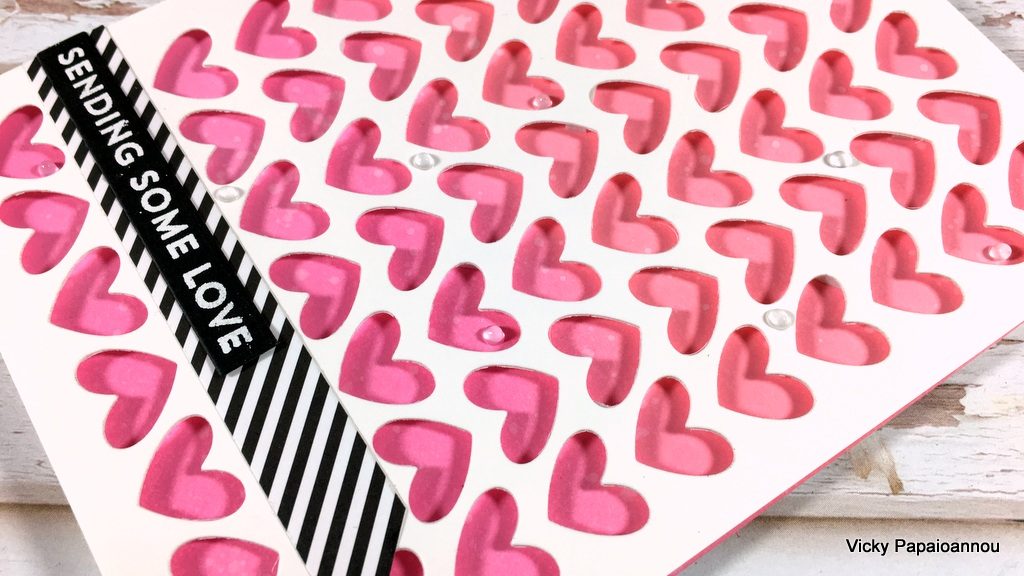 card 4
And here is one more Valentine's Day card. A similar design can be used for wedding or anniversary cards. I used the HORIZONTAL HEARTS IN A ROW Die-Namics ( SSS | MFT ) to create my windows. Instead of turning them into shaker windows as was my original plan I went with glimmer paste. It adds so much sparkle! And it't the only way to use glitter in a totally  mess free way!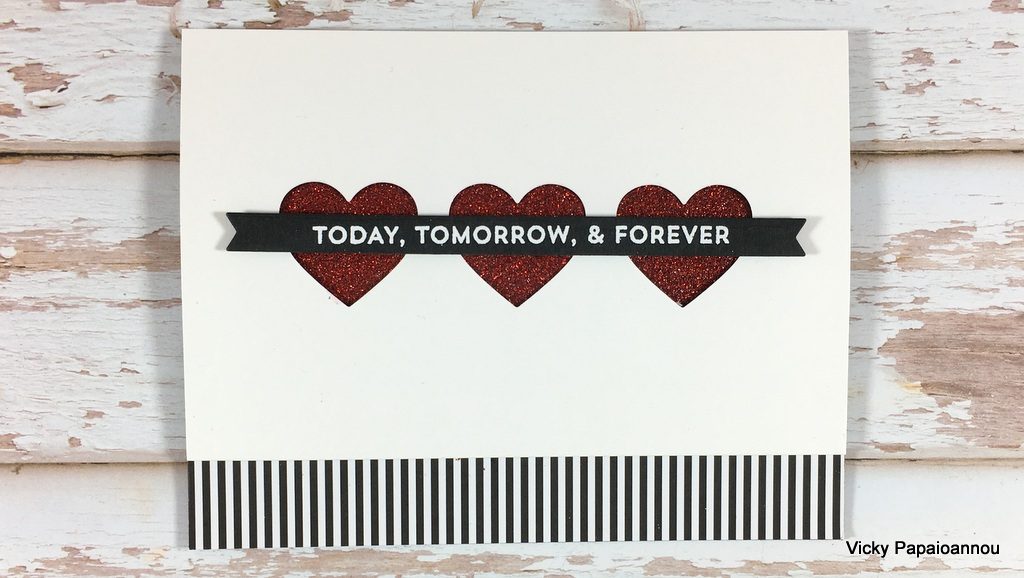 The hearts a re so shiny in real life, but glitter is always so difficult to photograph!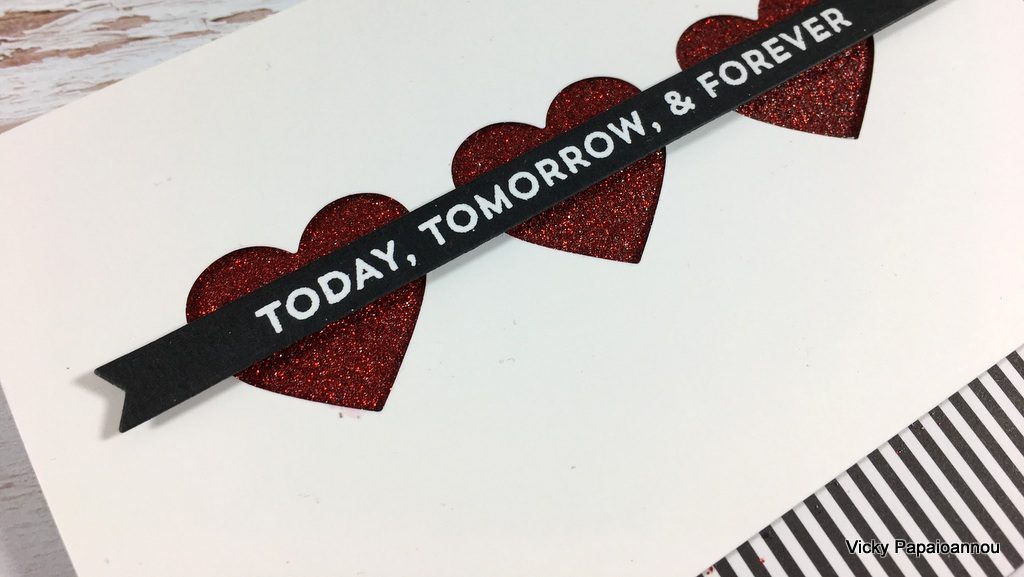 You can enjoy the video below or at my YouTube channel
Supplies:
Links to multiple online shops provided. Affiliate links used at no extra cost to you.
My Favorite Things EXTREME BLACK…

My Favorite Things RAVING RACOONS…

My Favorite Things RAVING RACOONS…

My Favorite Things VALENTINE WISHES…

My Favorite Things 100% LOVABLE Clear…

My Favorite Things BRUSHSTROKE BLOOMS…

My Favorite Things BRUSHSTROKE BLOOMS…

My Favorite Things FROM THE HEART…

My Favorite Things BLACK AND WHITE…

My Favorite Things PEEK A BOO STRIPED…

My Favorite Things STITCHED HEART…

My Favorite Things HEART SHAKER…

My Favorite Things MAZE SPHERES…

My Favorite Things WHITE Heart Maze…

My Favorite Things FULL OF HEART…

My Favorite Things HORIZONTAL HEARTS…

Tonic GARNET RED Nuvo Glimmer Paste 954N

Nuvo Crystal Drops – Gloss White (3734)

Nuvo Crystal Drops – Morning Dew (3760)