Welcome to Create8, my monthly feature where I create 8 cards showcasing the latest release by MFT stamps.
Keep scrolling to see all the 8 cards I made using these products! And here is a video if you want to take a closer look on all the products from the new release.
So let's take a look at the 8 cards that I made using lots of the new products!
card 1
For the this card I used the Martini time stamp set! I stamped the glass 3 times with different ink colors and cut them out with matching dies. A simple card but so refreshing!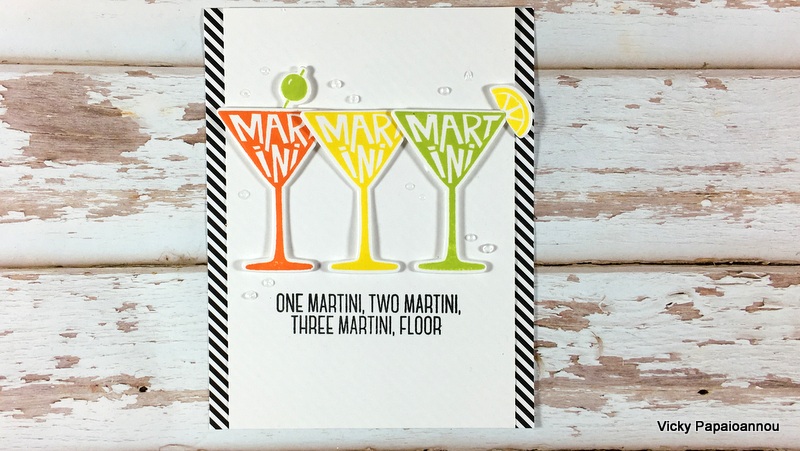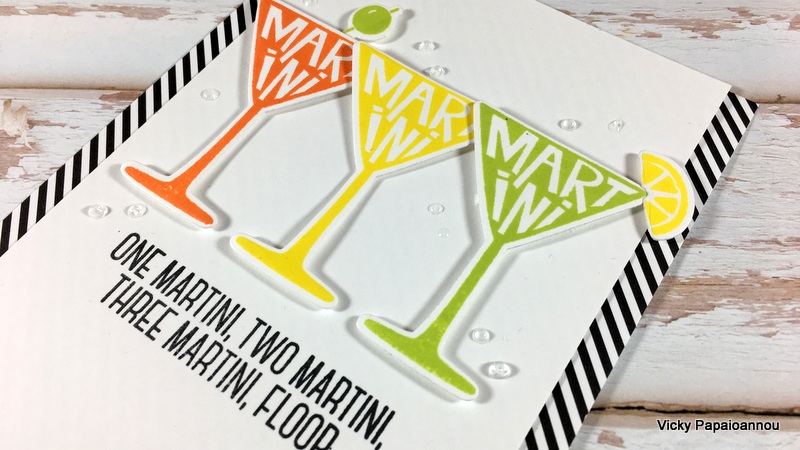 card 2
Now this is one of my favorite products from the new release! I love shaker cards so how about a Margarita Glass? There are also plastic pouches available that fit in the glass to make your life easy when it comes to shaker cards. Another product that makes a difference are the frosty ice cubes! Check out the photos below !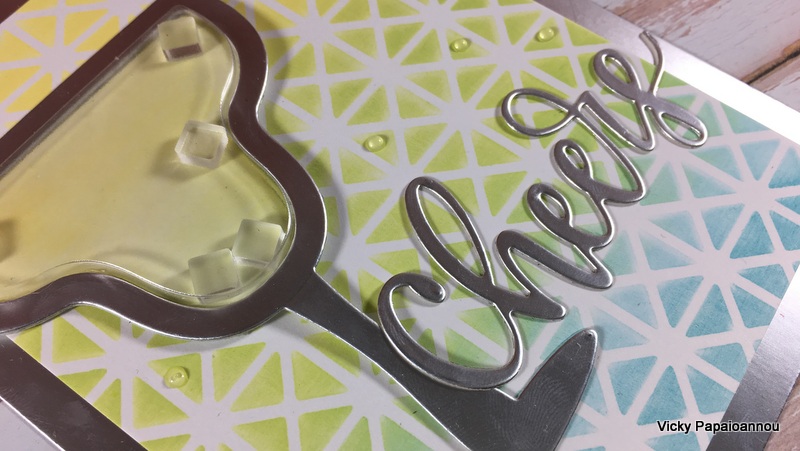 card 3
How cute is this card for a newborn baby?! You can change the colors id it's a boy or a girl or keep everything neutral. All the stamps and the sentiment are from the Hello, little one stamp set. And also check out the lovely scallop cross-stitch tag here!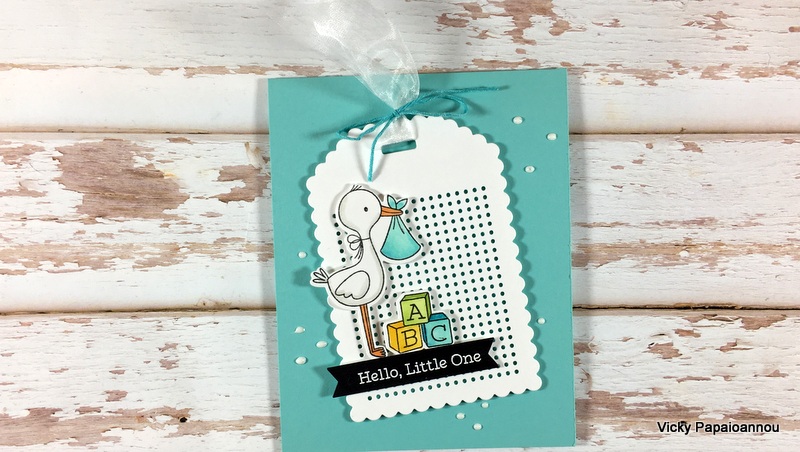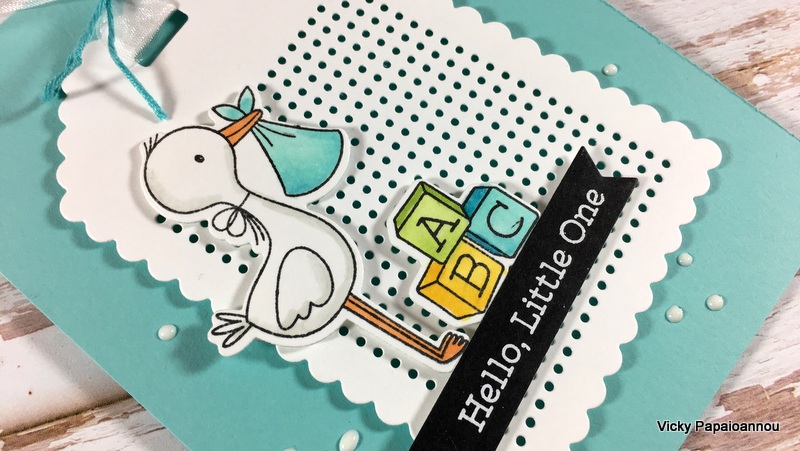 card 4
Here is a simple birthday card, but it's so cute! I used the Love you a Bunch stamp set with the adorable girl. For the background I used the Itsy Bitsy Polka dots stamp.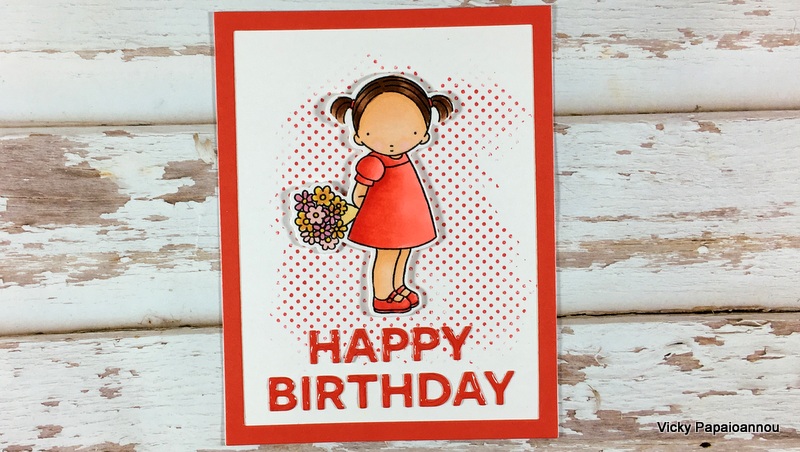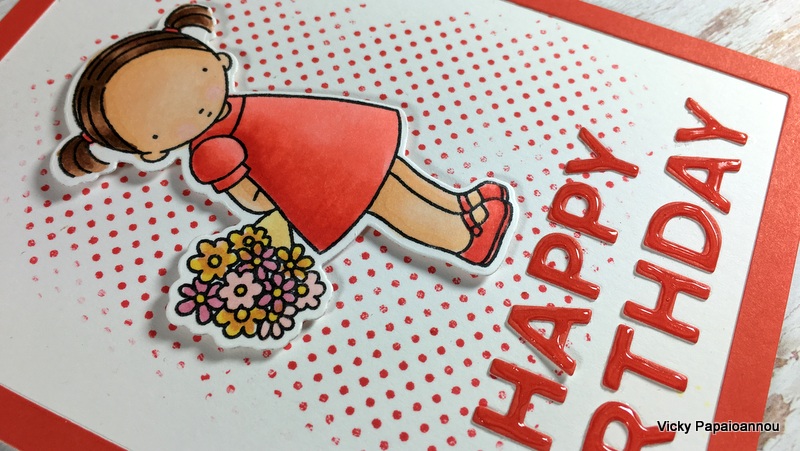 card 5
One of my favorite cards from this set is this one with the felt flowers. I used the mini rolled roses to create them and I kept everything else simple. This is a little bulky and I wouldn't send it through the mail, but it's great to hand it out along with a gift to the recipient.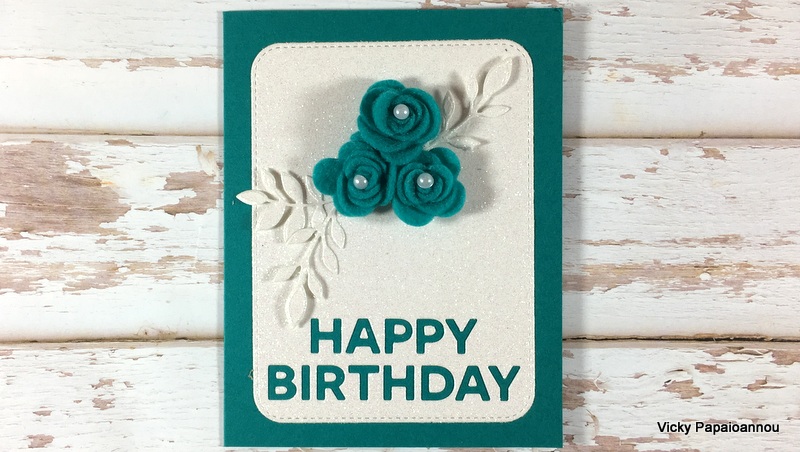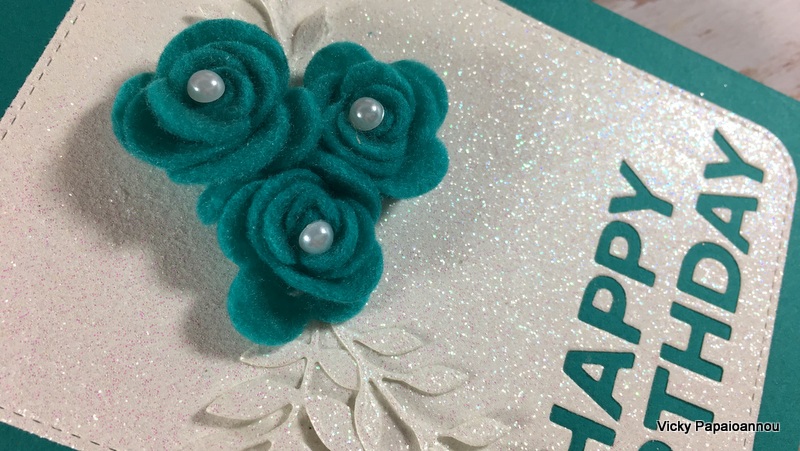 card 6
Here is a fun card that you can customize by using different number of the alphabet balloons. The elephant comes from the Safari Animals stamp set and I love how he has his trunk up, making him look as if he is actually holding these balloons.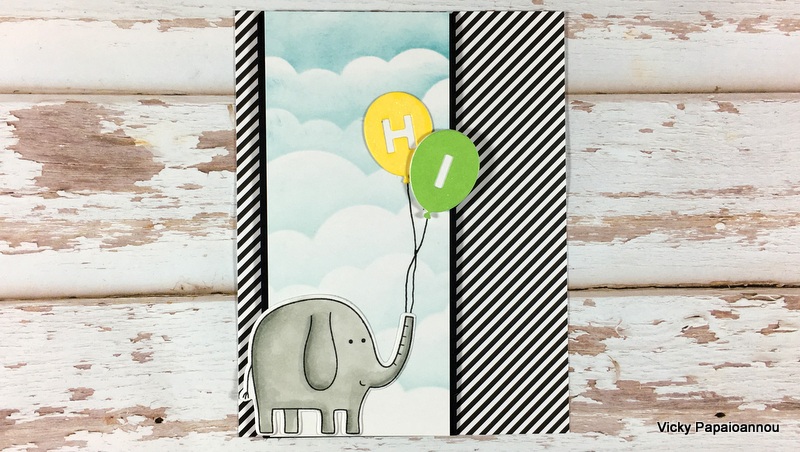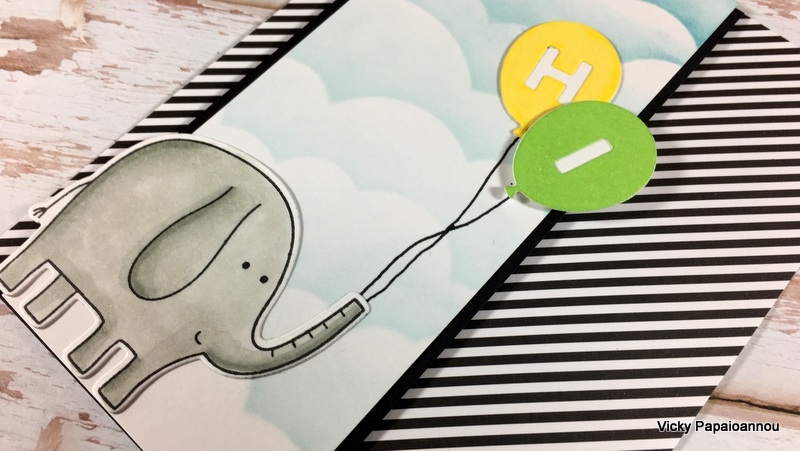 card 7
Here is a very clean and simple card, perfect for father's day. A really graphic design using the inlay die cutting technique. I combined the Dad dies and the All about dad stamp set.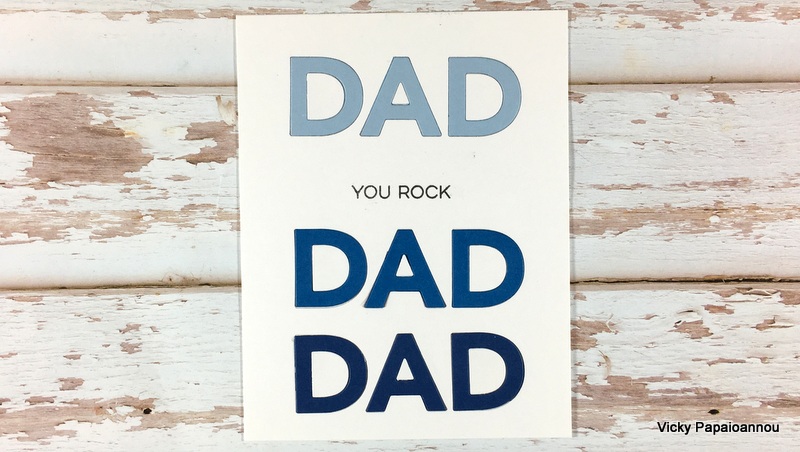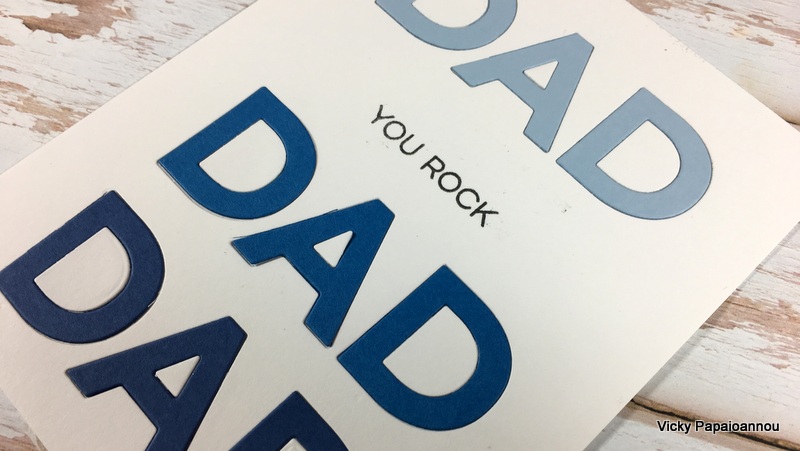 card 8
And last but not least here is a really fun and crazy card! My flamingos are having a party! These are all stamps from the Let's Flamingle stamp set. For the background I used the Circles Stencil with my distress inks for a happy and fun effect.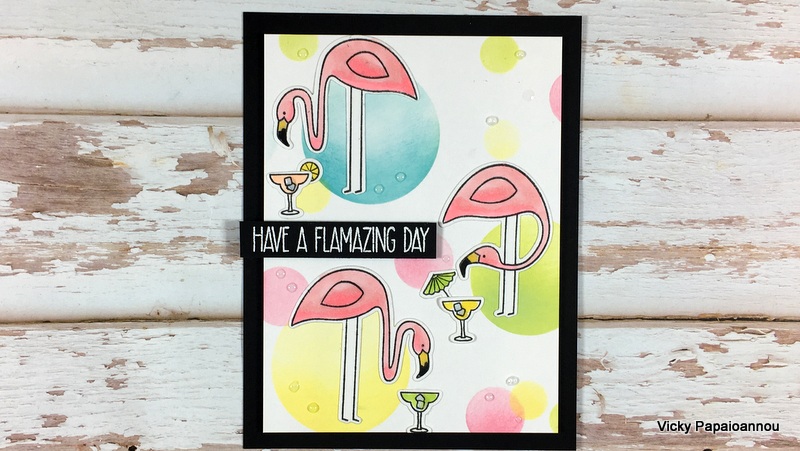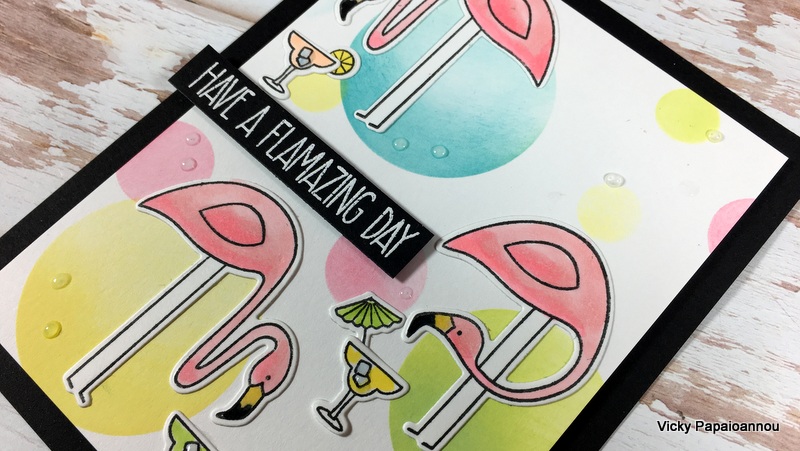 video tutorial
You can watch the video below or at my YouTube channel
supplies
Links to multiple online shops provided below. Affiliate links used at no extra cost to you.
My Favorite Things MARTINI TIME Clear…

Die-namics Martini Time — My Favorite…

Die-namics Margarita Shaker Window &…

Margarita Shaker Pouches – My…

Frosty Ice Cubes – My Favorite Things…

Hello, Little One — My Favorite…

Die-namics Hello, Little One — My…

Pure Innocence Love You a Bunch — My…

Die-namics PI Love You a Bunch — My…

Die-namics Block Happy Birthday — My…

Die-namics Mini Rolled Roses — My…

Safari Party — My Favorite Things (6069)

Die-namics Safari Party — My Favorite…

Die-namics Balloon Alphabet — My…

All About Dad — My Favorite Things…

Die-namics Dad — My Favorite Things…

Let's Flamingle — My Favorite Things…

Die-namics Let's Flamingle — My…

Die-namics Scallop Cross-Stitch Tag —…

Stencil Basic Shapes – Circles — My…

BG Itsy Bitsy Polka Dots Background —…

Die-namics Cheers (4053)

Tim Holtz Distress Retractable…

Tonic Studios – Tim Holtz – Stamp…

Tonic Studios – Tim Holtz – 8.5 Inch…

Tonic Studios – Tim Holtz – Glass…

Nuvo Crystal Drops – Morning Dew (3760)

Tonic SUGAR CRYSTAL A4 Glitter…