A mixed media course with 28 teachers?! 50 video lessons ?! YES PLEASE!
That's Wanderlust 2021 !!!
The team of Teachers for Wanderlust 2021 has been announced, and I am thrilled to tell you that I am one of them. Wanderlust 2021 is 51 mixed-media lessons, all downloadable and yours to keep forever. Plus handouts, community, private group and a whole bunch of bonuses which are available as soon as you sign up. All this for only $99 US (making each lesson only $1.60!). It starts on the 1st of January, but it's worth signing up now as we have this special price only for the first 2000 Adventurers.
Head to the website to find out all about it!
Oh I am in good company can you tell by the photo below?!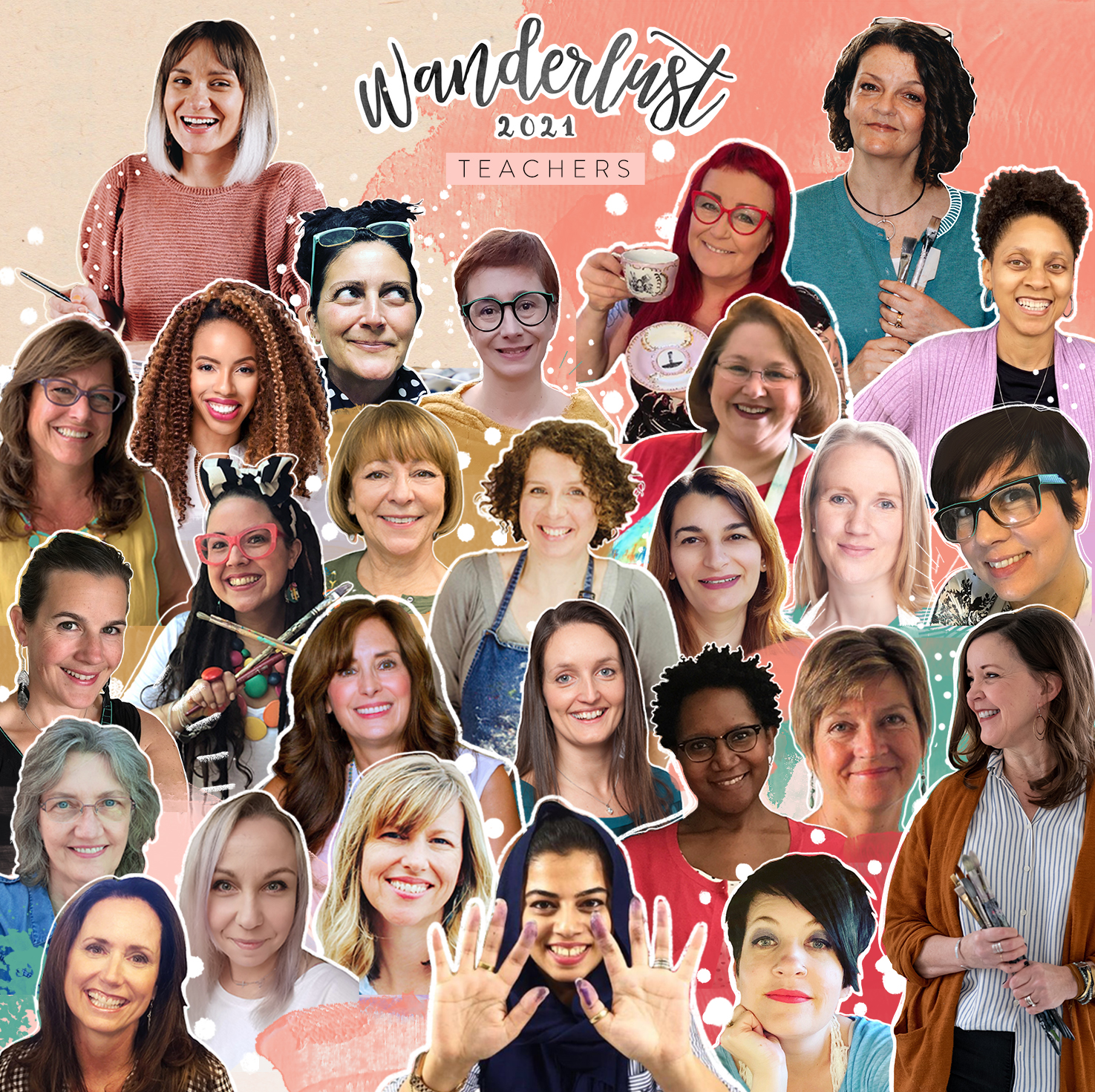 An amazing line-up of teachers, so many different styles so many different techniques to explore!
Wanderlust 2021 in a nutshell:
50 video lessons released weekly, on Fridays starting from the 1st of January 2021.
26 Guest Teachers (each teaching one lesson) + 2 hosts – Kasia Avery (20 lessons) and Kate Crane (6 lessons)
incredibly easy to use platform and help whenever you need it from our tech man Jamie.
printable handouts and supply lists with every lesson
community within the classroom and optional Facebook group (which is a.m.a.z.i.n.g!)
life-time access
weekly encouraging emails
all materials are downloadable, including the videos
19 bonuses already waiting for you in the classroom
introductory pack already waiting for you in the classroom (including beginners guide to art journaling)
$99 US (approx. £72, €81) for the first 2000 members. Reg. price $175 US.
available to join only until the end of December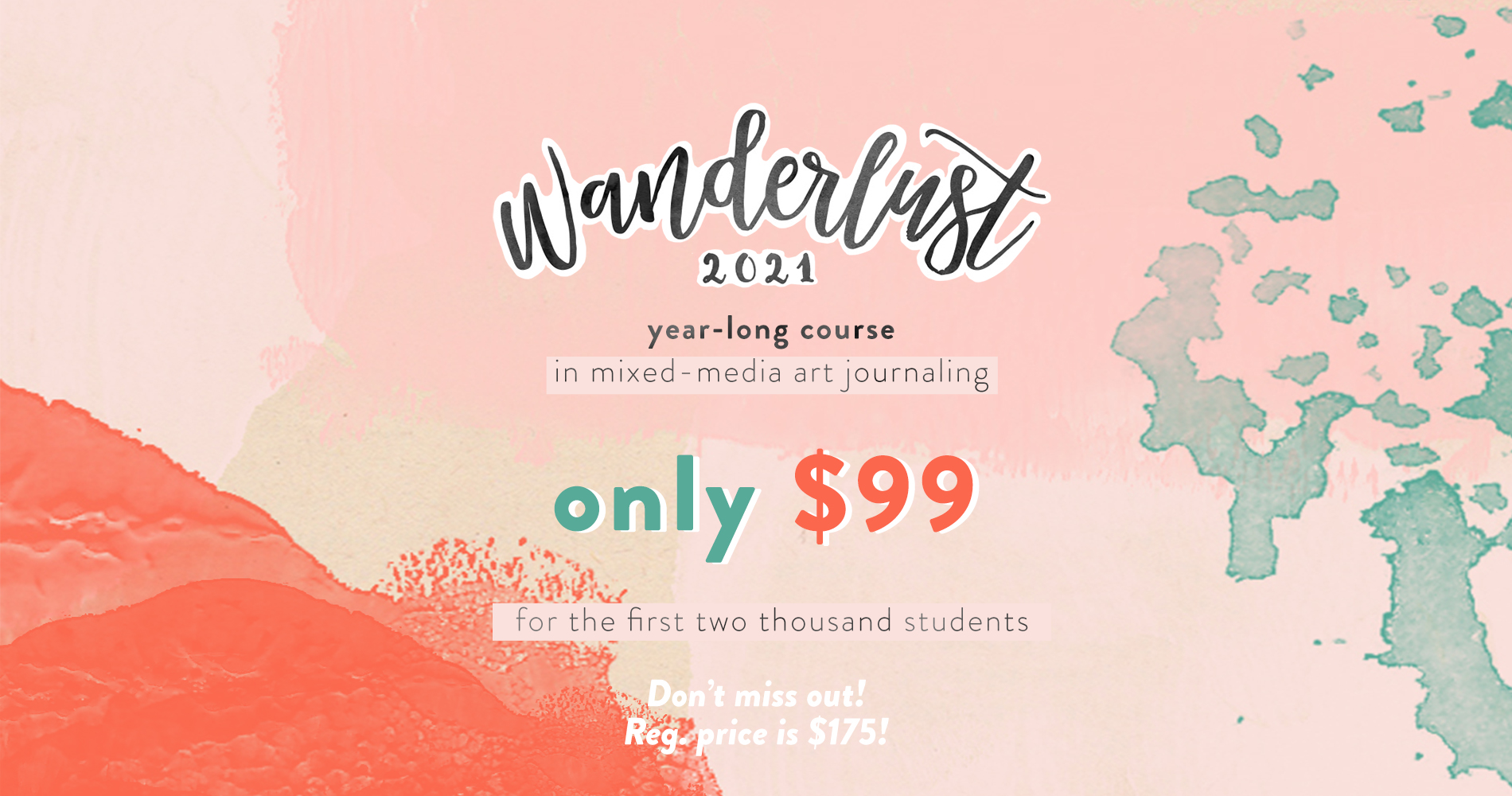 For the early bird sign up click HERE.  Would you like to learn more?!
Check the video below where the lovely Kasia who brings us all together will give you a quick overview!