7 years of Waffle Flower! I am so proud of my friend Nina. We were friends even before she started her company when  I was following her lovely projects! I am so happy to have met her in person in my travels to the US, to spend time with her, have dinner and even visit the Waffle Flower warehouse to see all the products stocked up in the shelves from top to bottom!
Way to go my friend, you deserve it! Here is a quick selfie of us back in January 2020, in Mesa, Arizona when we had no idea that we wouldn't meet again in 2021. Next year my friend!!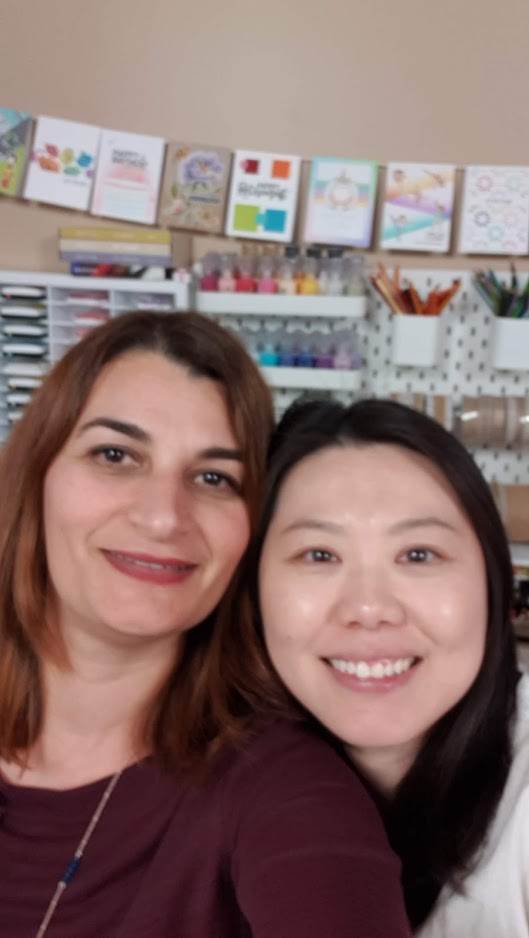 Today we are celebrating the 7th anniversary of Waffle Flower with many talented friends and we will all share our top 7 waffle flower products/collections! Join us for inspiration, to win giveaways and to support this amazing company. Scroll dowb for more info on how to win!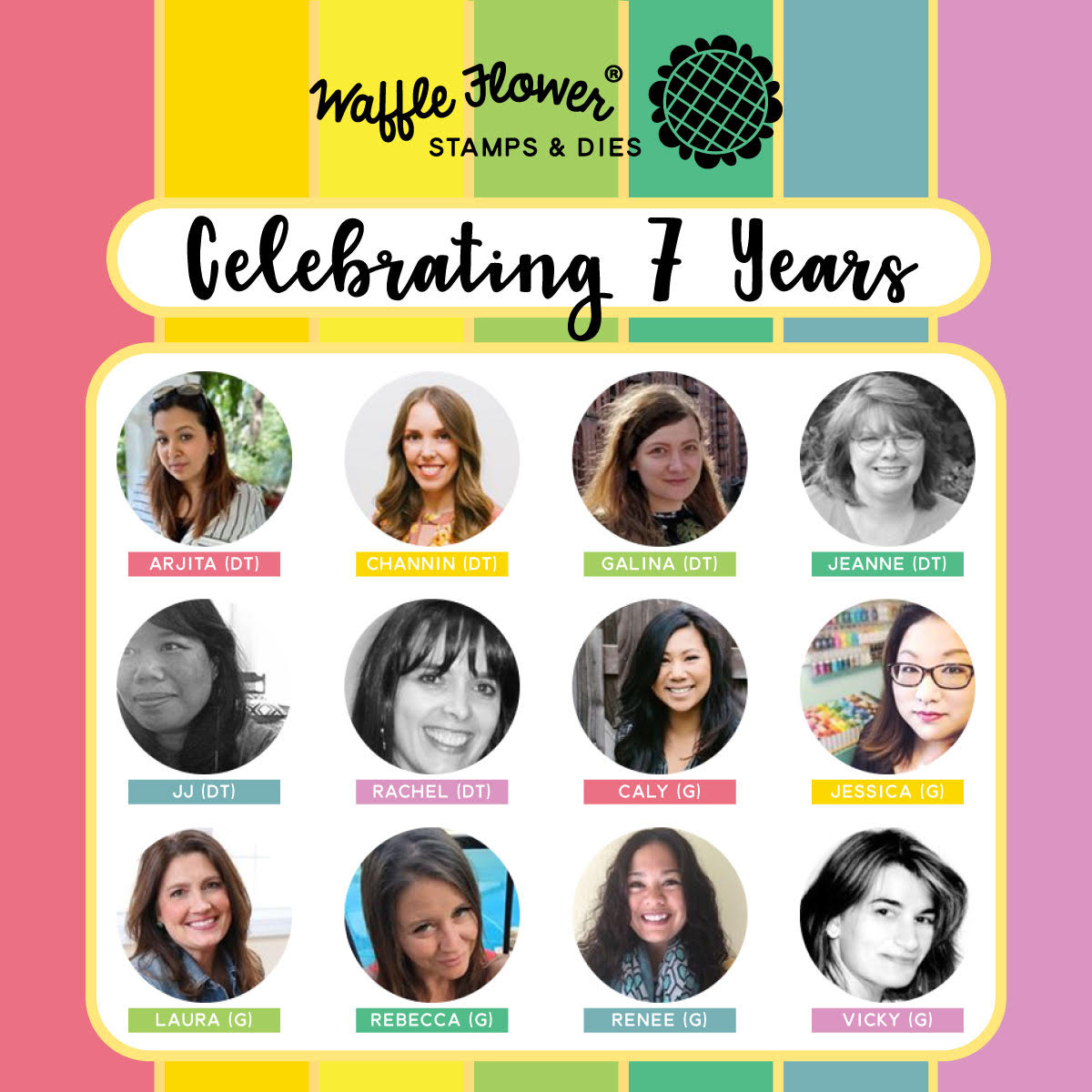 So here are my "Top 7 for Year 7" in no particular order!
1. media mat
They have a couple of media mats, a large one with palette squares and a mini one. Both are made out of silicon, their back sticks to the table and will not move or slide around during your creative process. I tend to use the mini one more as it's so easy to handle and I love the fact that it is bright white, so if you use it as a pelette you can see the actual colors and if you blend on top of it you can see if it needs cleaning… which is a big issue when you blend on a black mat! Plus they are super easy to clean!

If you want to see it in action here are a couple of videos to check it out
2. nesting dies
They have an amazing collection of nesting dies in all kind of shapes (stars, hearts, speech bubbles…) perfect for creating panels or windows. My most used ones are of course the rectangles and the circles. If you don't have those I hightly recommend them, I reach for them in every project.

3. big bear & bird collection
I love the unique designs of the big bear and bird collection! Designed by Sarah Amijo from Jakarta! A collection you have to check if you like working with whimsical designs and little critters!
Here are a couple of cards I shared using stamps from this collection… but if you search my blog for "waffle flower" you will find even more!
Stay cool  stamp set video
Spring time stamp set video
4. Illustrator Kamo
Kamo from Japan is the designer of the Kamo illustrations for Waffle Flower. Another unique collection that you have to check out especially if you like creating little scenes with people! Here is an example
"Sandy toes" card click here for more photos and video.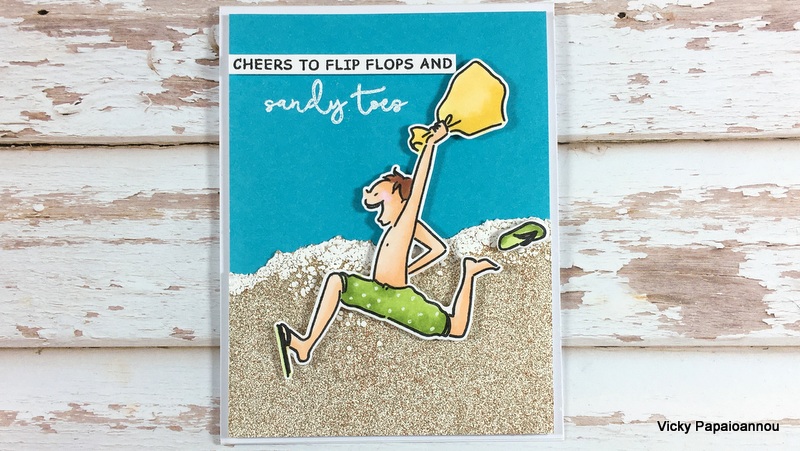 5. Stitchables Collection
This is another favorite! So  many options!!! I find it relaxing to have all my die cut shapes with the holes ready and just stitch while watching TV or listening to an audiobook. Here is a video I shared on this collection.
6. Disc binding die set
The disc binding dies is a set I use all the time either for creating mini art journals as well as mini swatch books! If you follow my videos you have seen me using them again and again. Here are some examples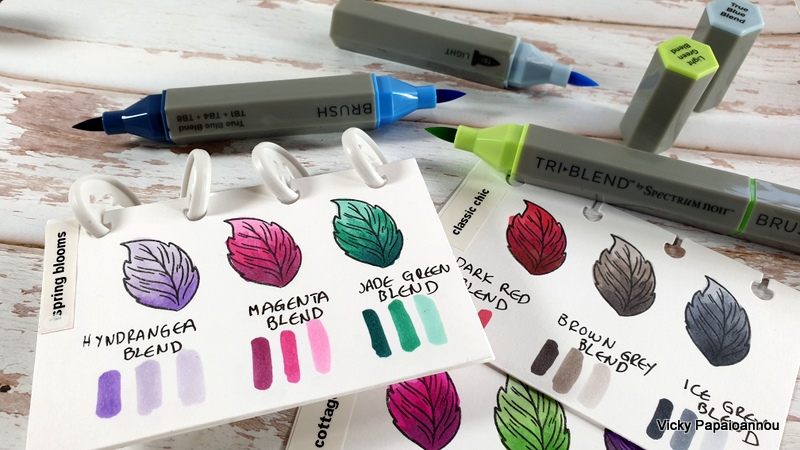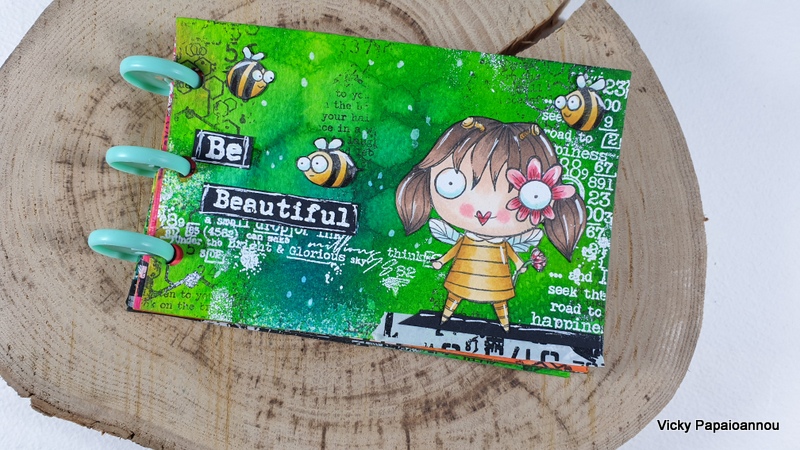 7. binding discs
Super easy to use, in a variety of colors are a must have if you like to create your own little art journal books, swatch books or disc bound planners!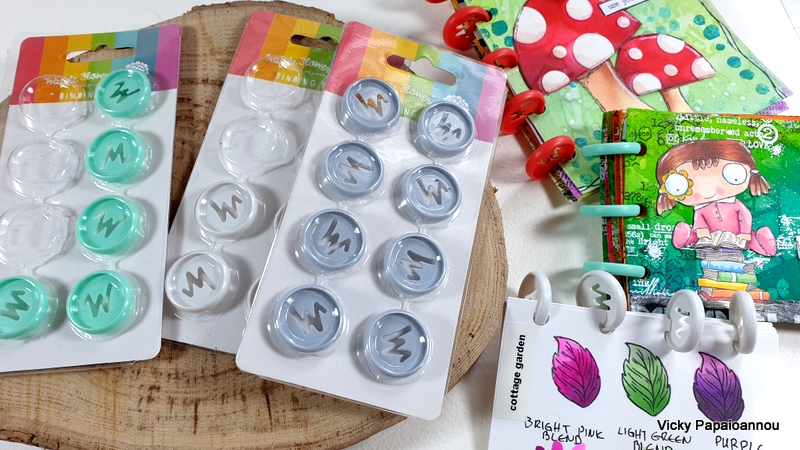 supplies
Here is a list of links to all the products mentioned above. Affiliate links used at no extra cost to you.
You can find Waffle Flower products at their official website, on SimonSaysStamp, on Scrapnbook.com and more online shops.
Waffle Flower Water Media Mat

Waffle Flower Mini Water Media Mat

nesting dies

Big Bear and Bird

Illustrator Kamo

Stitchables

A2 Disc Bound Die

binding discs
giveaway
For today's hop:
Waffle Flower is giving away one $100 gift certificate, two $50 gift certificates, four $25 gift certificates to a total of 7 lucky winners! You can leave a comment to this post on my blog and along the hop by 11:59pm EDT on Monday March 22nd, 2021 for your chances to win. Winners will be chosen at random from the comments left on any of the posts in this blog hop and will be announced on the Waffle Flower Blog on 3/24/2021.
More ways to win:
blog hop order
The next stop on the hop is the super talented Cathy Zielske.
If you want to start from the beginning please visit the Waffle Flower blog.