It's an exciting day today as I announce my very first art journal collection. A big thank you to Stamperia for trusting me and bringing my dream to life and a big thank you to all of you for the love and encouragement I have been receiving all these years. This wouldn't be possible without your support!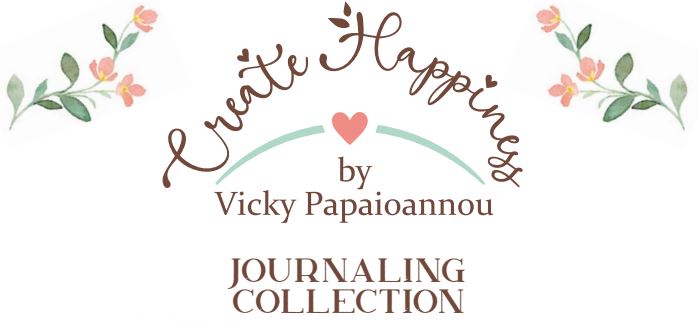 The collection is composed of basic, must have products to start in art journaling. It offers a variety of special journals both in paper and in sizes as well as ephemera, rub ons, stencils, stamps and more to create a page from start to finish.
Here is a quick video introduction to get an idea
All the products will be available worldwide in a couple of weeks and shops are already placing their orders. If you want your favorite craft shop to stock the collection don't forget to ask them! Keep in mind the ink pads are still in production and they will be available at the end of August.
If you want to see the products in detail you can check the live I did yesterday, with my amazing host Antonis Tzanidakis! Thank you Antonis, for always pushing me to do more and for being a great motivator to go outside of my comfort zone.
If you are in the US here is a shop that offers pre-orders at the moment. In a couple of weeks I will share even more shops all over the world for your convenience.
| | | |
| --- | --- | --- |
| Create Happiness 6×9 Ring Journal -… | Create Happiness A5 Mixed Media Paper… | Create Happiness A6 Mixed Media Paper… |
| Create Happiness A5 Stone Paper… | Create Happiness A6 Stone Paper… | Pink Dream Adhesive Backed Ephemera -… |
| Borders 1 Stencil – Create Happiness… | Borders 2 Stencil – Create Happiness… | Book Stencil – Create Happiness -… |
| Compass Stencil – Create Happiness -… | Postcard Stencil – Create Happiness -… | Elements Stamps – Create Happiness -… |
| Alphabet Stamps – Create Happiness -… | Black Border Rub-ons – Create… | White Writing Rub-ons – Create… |
| Flowers & Butterfly Rub-ons – Create… | Matte Journaling Glue – Create… | Create Happiness Allegro Paint Kit -… |