Welcome to an exciting day for me as I introduce my latest die set design for Spellbinders, the Topsy Turvy Cake Die set ( SBC | SPL )!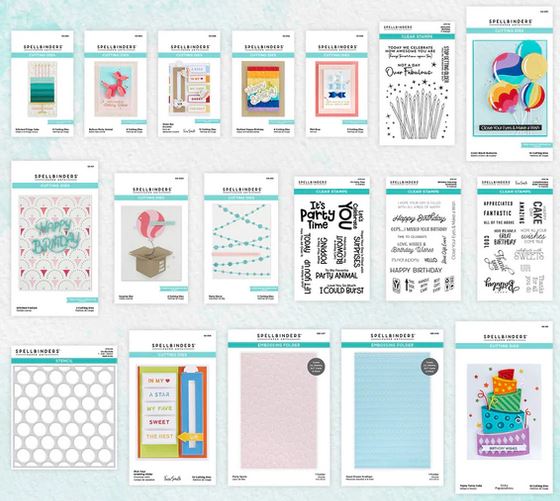 Spellbinders has just released birthday themed products including dies, embossing folders, stamps and stencil. In this Birthday Celebration release the Topsy Turvy Cake Dies were designed by me! The topsy turvy cake is also known as the wonderland cake or mad hatter cake. It has multiple layers, and each layer is skewed making it super fun.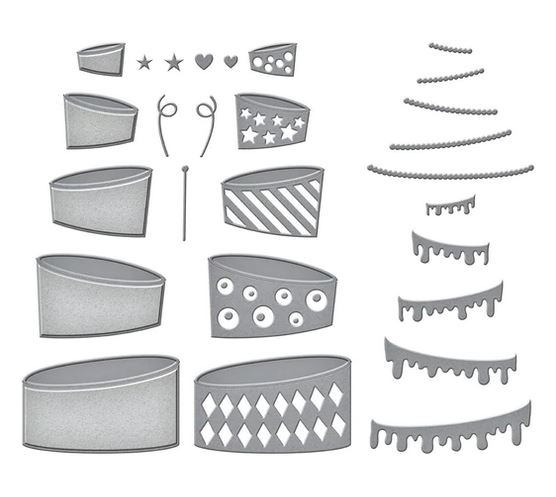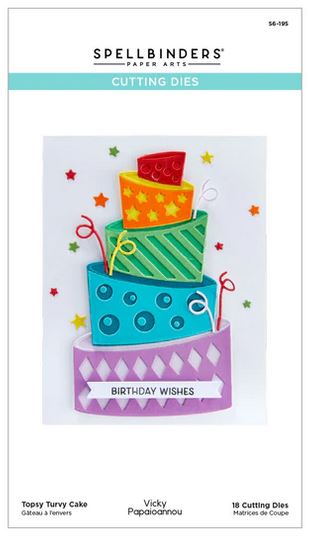 This is the ultimate cake builder die set! You get 18 dies that you can mix and match to create your very own cake. Use all tiers for a super tall cake that can work great for slimline cards or omit some of the tiers for smaller variations. Play with different color combinations and the multiple decorative options. The possibilities are endless and remember this is not just for birthdays but it can be used for anniversaries or any other special occasion.
Would you like some inspiration?
topsy turvy cake dies – intoduction video
Check the video below where I introduce my new die set and share inspiration.
topsy turvy cake dies – inspiration photos
Here are some close-up photos on the two cards that I shared on the video as well as some extra cards I made to get your creative juices flowing!
card 1 – colorful cake
For my first example I created a colorful card, perfect for kid's birthdays!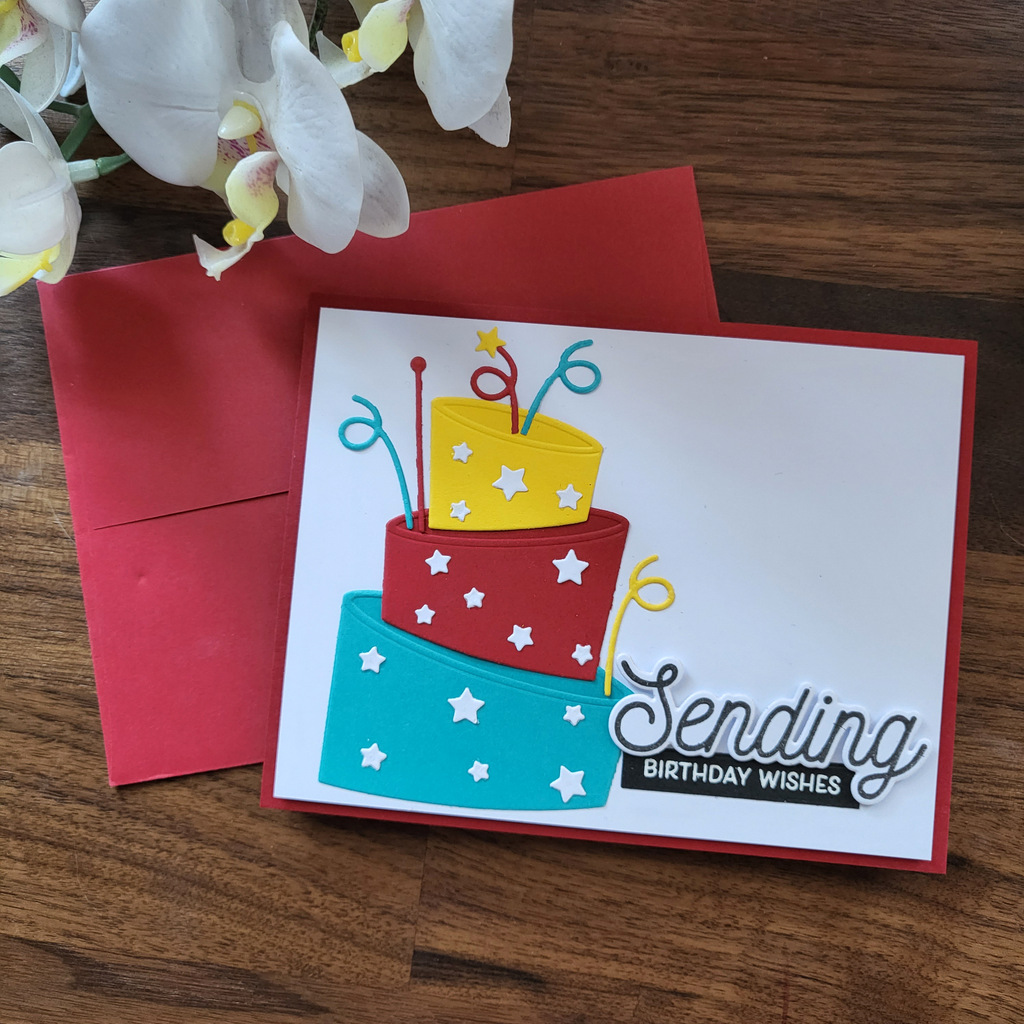 card 2 – monochromatic cake
Here is a more romantic looking card in a monochromatic design, where all the layers on the cake are pink. I decorated the layers with the frosting dies and a few tiny flowers.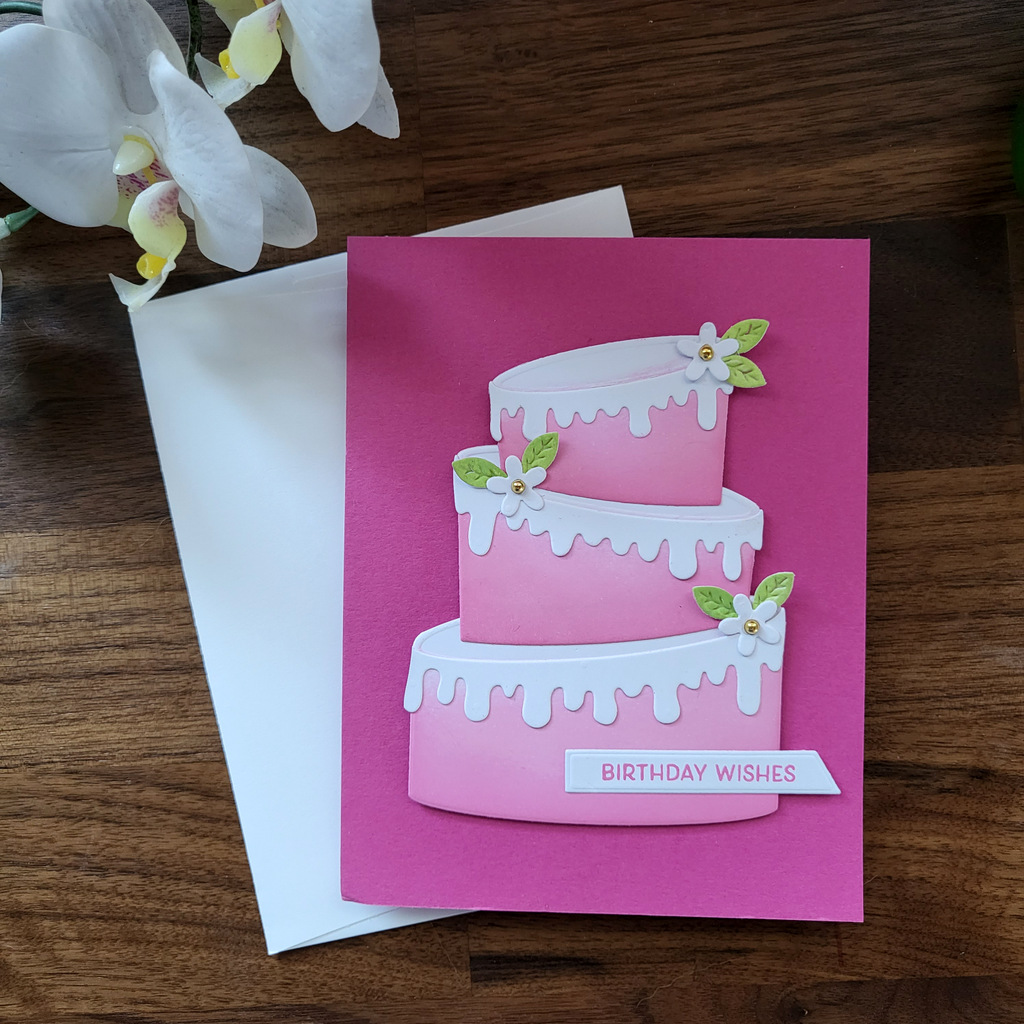 card 3 – chocolate cake
Here is an idea for a chocolate cake card. This time I used brown cardstock for the tiers and ivory for the frosting. I embellished the card with golden accents.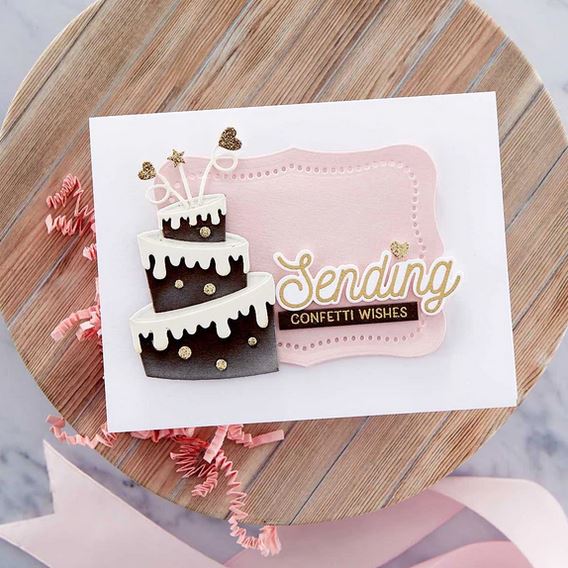 card 4 – rainbow cake
How about a rainbow cake? Follow the raibow colors and create the most colorful birthday card ever!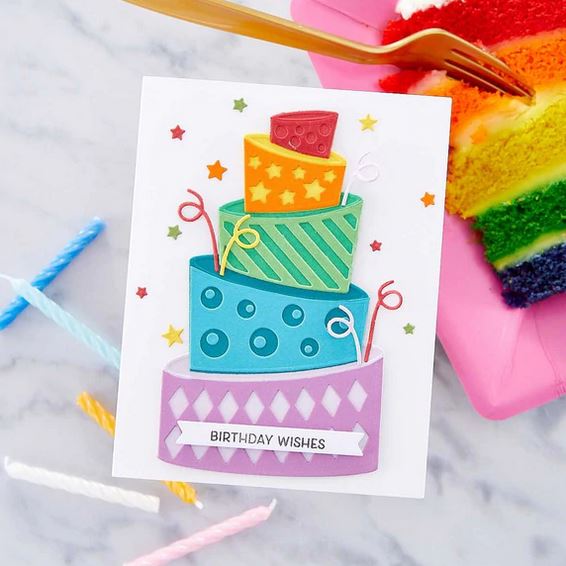 card 5 – anniversary cake
Here is a more elegant approach that shows that this set is versatile and not really only for birthdays! Tjis card would be perfect for anniversaries or to congratulate someone on a special occasion. For a more elegant look I used gold and white for this cake. Place it on a dark green background to help it pop even more.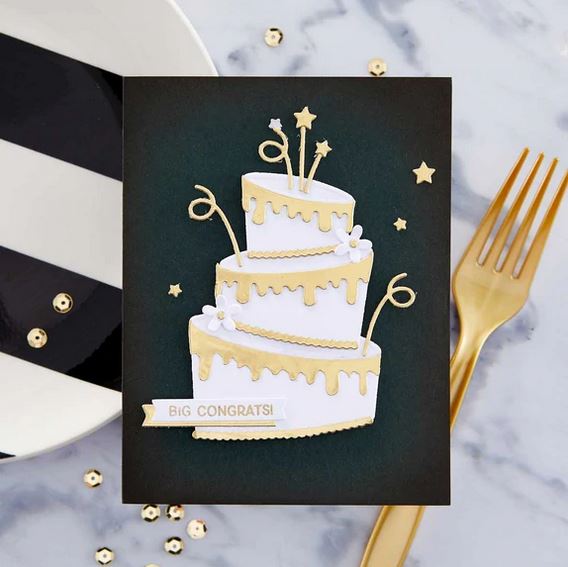 card 6 – pastel cake
Finally here is a soft version in pastel colors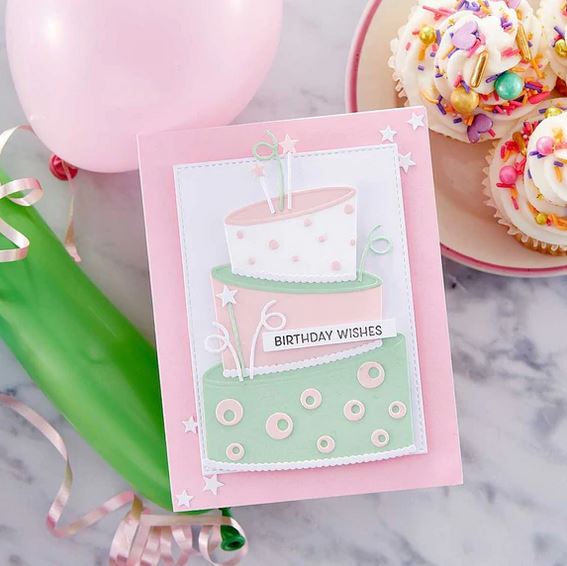 TIP:  If you need tons of inspiration just look for "topsy turvy cake" on Pinterest. The sky is the limit on what you can create!
The die set will be available in yuor favorite shops, here is you can get it on the first day of the release:
(affliate links used at no extra cost to you)