Today I am super excited to introduce to you my new Stamperia collection Oh là là!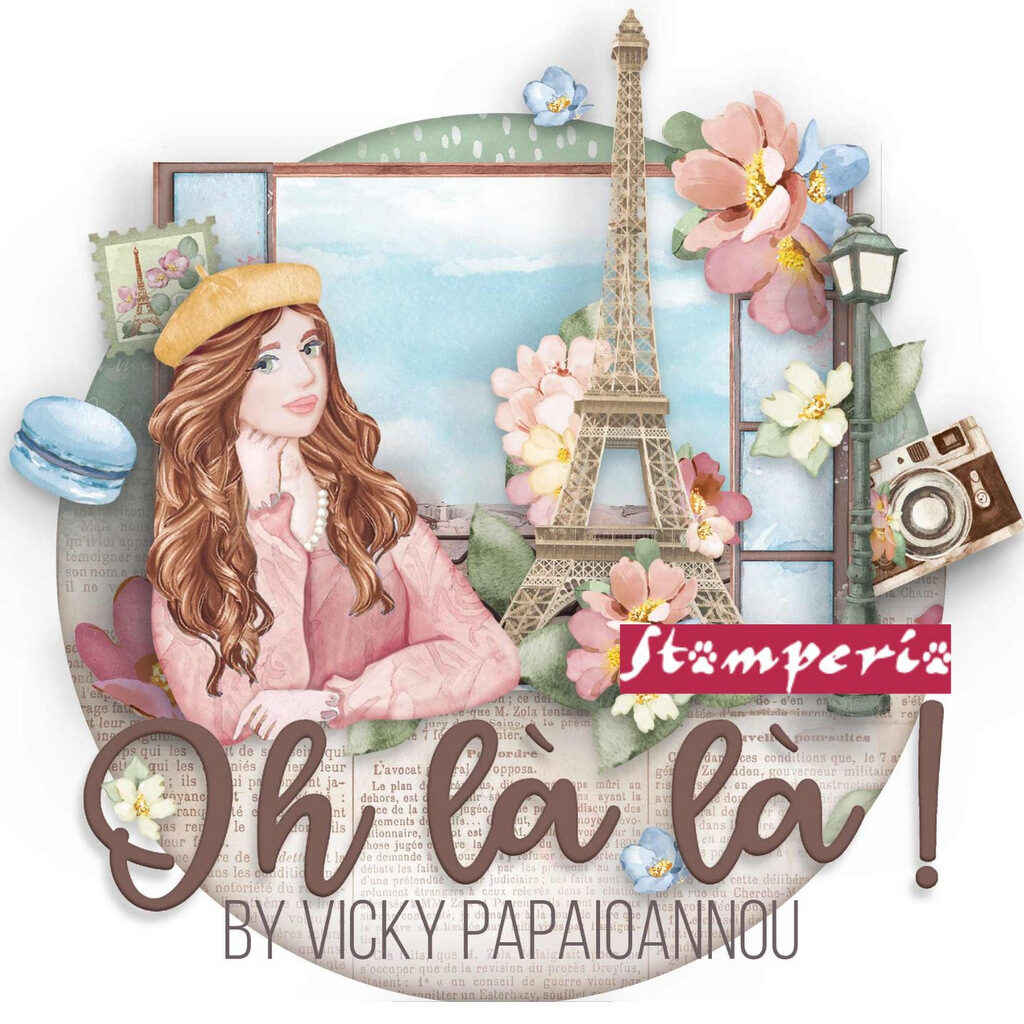 It is a gorgeous collection, in lovely pastel colors, with a romantic vibe to it and oh so many elements to play with. A collection designed not only for art journaling but also for cardmaking, scrapbooking, mixed media … anything really! You will find paper pads, stencils, rice papers, molds, stamps, ephemera and so much more.
Join me for a complete reveal of the collection in the video below.
The collection is available now and shipping to all your favorite craft shops worldwide. If they are not already there they should appear in a few days! Here are links for your convinience.  It may seem that the products are out of stock but give them a couple of days to refresh their website as they just got the products. Also make sure to google the collection for a shop near you.
| | | |
| --- | --- | --- |
| Stamperia Create Happiness Oh La La… | Stamperia Create Happiness Oh La La… | Stamperia Create Happiness Oh La La… |
| Stamperia Create Happiness Oh La La… | Stamperia Create Happiness Oh La La… | Stamperia Create Happiness Oh La La… |
| Stamperia Create Happiness Oh La La… | Stamperia Create Happiness Oh La La… | Stamperia Create Happiness Oh La La… |
| Stamperia Create Happiness Oh La La… | Stamperia Create Happiness Oh La La… | Stamperia Create Happiness Oh La La… |
| Stamperia Create Happiness Oh La La… | Stamperia Create Happiness Oh La La… | Stamperia Create Happiness Oh La La… |
| Stamperia Create Happiness Oh La La… | Stamperia Create Happiness Oh La La… | Stamperia Create Happiness Oh La La… |
| Stamperia Create Happiness Oh La La… | Stamperia Create Happiness Oh La La… | Stamperia Create Happiness Oh La La… |