Who's craving a year full of mixed-media celebration? Would you like to dive into the freeing process of creating art alongside me and other Teachers on Wanderlust 2024? Jump on board right now, and you'll get Wanderlust 2024 at the exceptional Early Bird Price. But hurry, because these special spaces are limited!

The team of Teachers for Wanderlust 2024 has been announced, and I am thrilled to tell you that I am one of them. So scroll down to found out all about it and get the early bird sign up price!
Wanderlust 2024 General info:
Wanderlust 2024 starts on Friday 5th January 2024.
Wanderlust 2024 is 49 video lessons
Hosts: Kasia Avery & Guest Host Francisca Nunes
Plus 32 Guest Teachers (me included)
Every Friday we publish the content for our Members (Adventurers). This is always a video lesson and a handout to go with it.
All videos are streamable in HD to view on the website with life-time access
Videos are also downloadable in standard definition.
Adventurers share their work from each class & interact in the classroom comment area, as well as in the integrated community platform (Adventurers Circle)
Wanderlust 2024 Pricing – Early Bird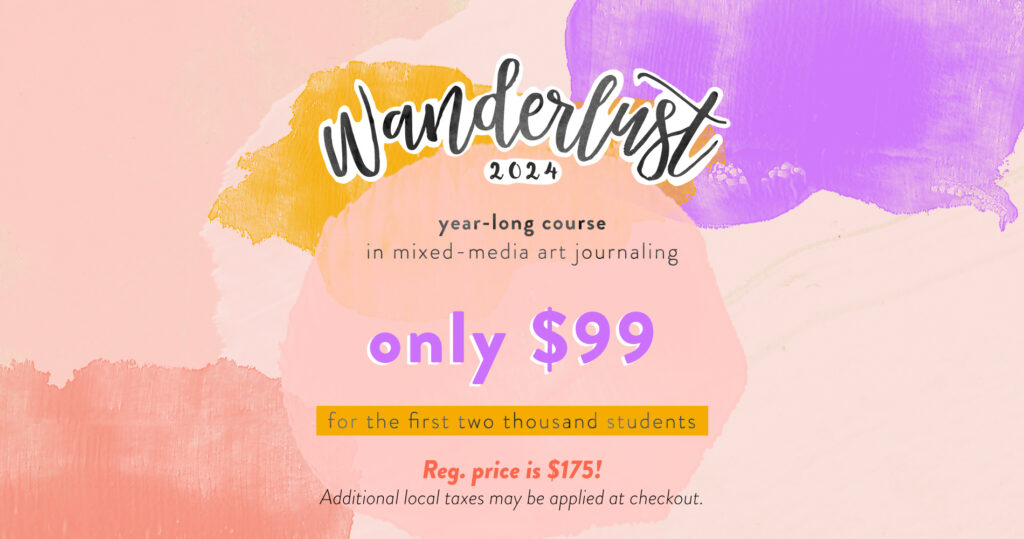 The regular price is $175 USD but you can sign-up now HERE for $99 USD Early Bird for the first 2000 Adventurers. (Every year the first 2000 spots sell out within the first 24h so move fast if you want to get this price). * additional local tax may be charged at checkout
Wanderlust 2024 Teacher Line Up
Oh and by the way, I am in good company can you tell by the photo below?!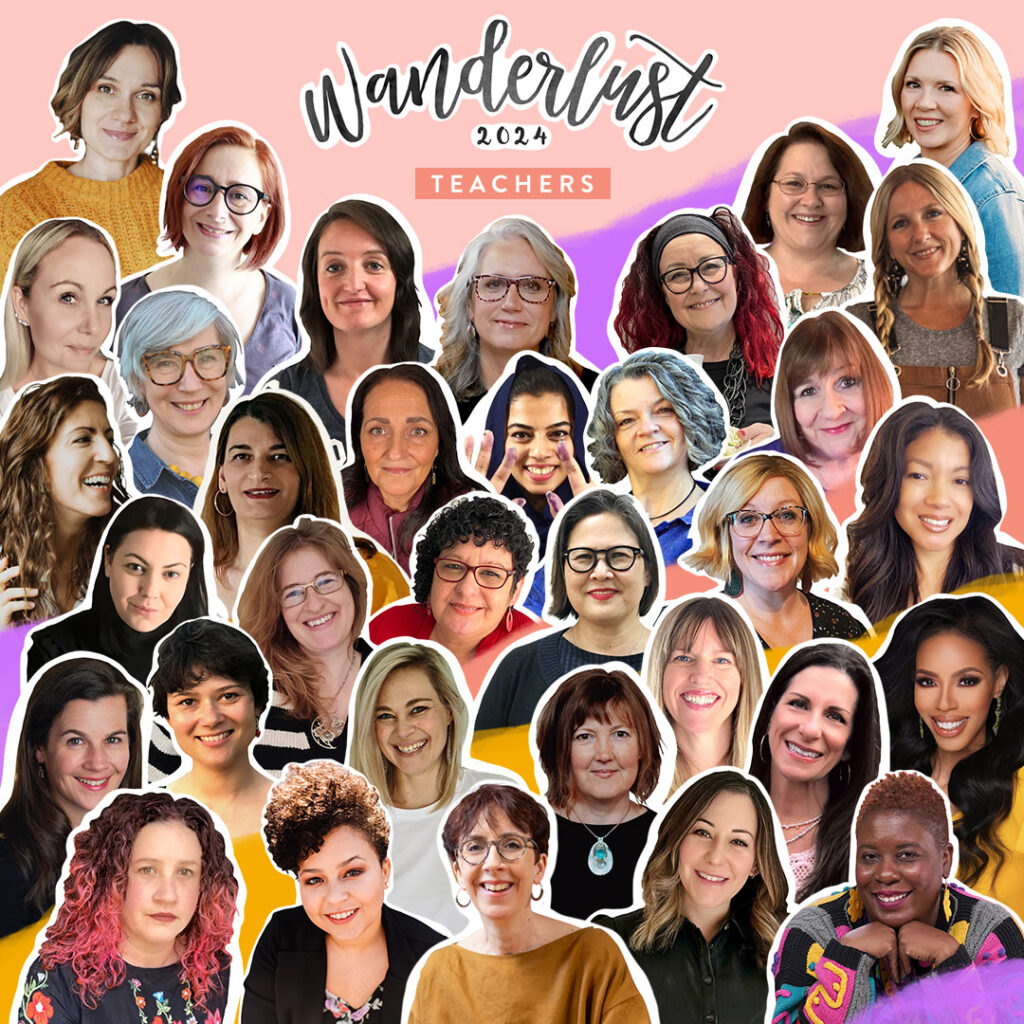 Kasia Avery – Host
Francisca Nunes – Guest Host
Nicole Warrington
Iris Fritschi-Cussens
Leaca Young
Tania Ahmed
Marta Lapkowska
Claudette Hasenjager
Carolyn Dube
Casey Turner
Francesca Radice
Vicky Pappaioannou
Eugénie Billotte
Christine Karpiak
Joanne Sharpe
Dyan Reaveley
Froyle Davies
Emily McBride
Helen Colebrook
Sarah Matthews
Eulalia Mejia
Clare Etheridge
Jane Chipp
Sarah Gardner
Jeanne Oliver
Kate Crane
Nicki Traikos
LaQuisha Hall
Melissa Fink
Arlyna Blanchard
Shawn Petite
Traci Bautista
Lisa Goddard
Shay Michelle