A non-card related post today. But surely crafty! Hope you'll enjoy it. Stay tuned for tonight's card video later on.
It's tradition in Greece to dye red eggs (or any other color lately) for Easter. If you are into organic and biological foods here is a traditional natural way to dye red eggs!!!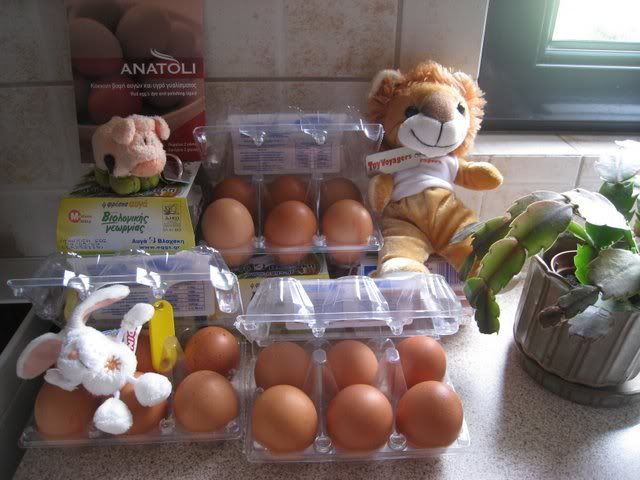 Well, what you do is get the skins of many red onions and boil them! Look what you gonna have: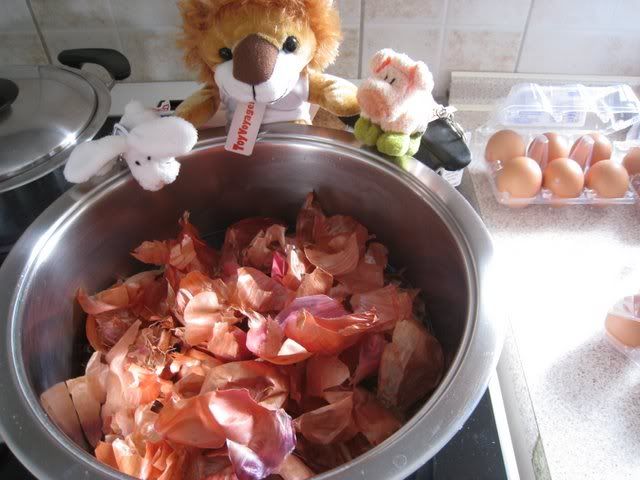 That's a red dye!
Now if you like some flower designs on your eggs here is how you can prepare them before you boil them.
You need to collect leaves and flowers from your garden. Then place a leaf or a flower on each egg. And wrap the eggs to hold them in place with net fabric and tie the fabric with thread. (recycling tip: use your old stockings)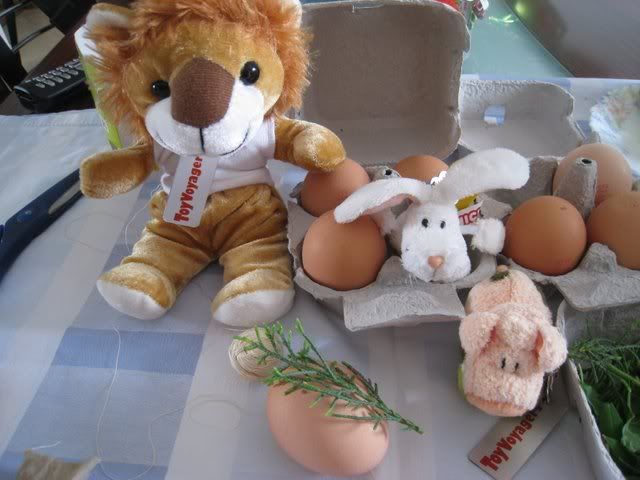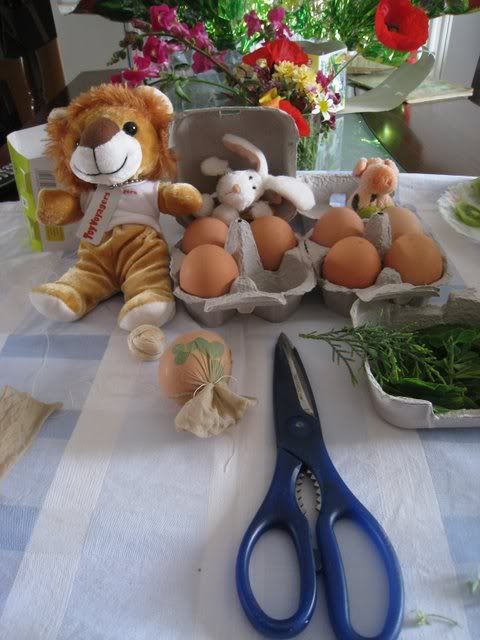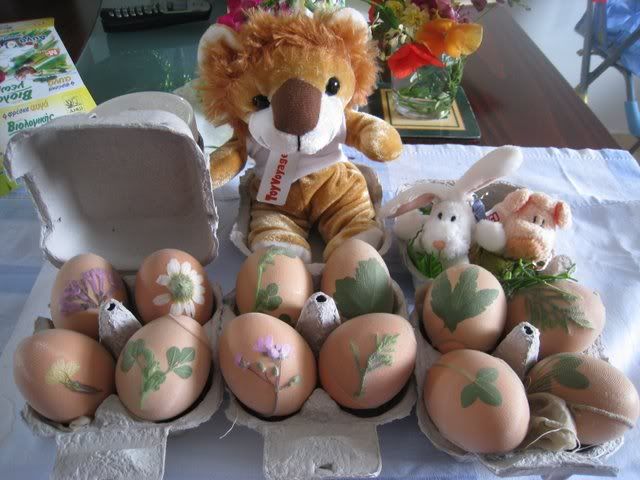 Don't they look lovely?!
Now take the skins out of the pot and put the eggs to boil.
and the result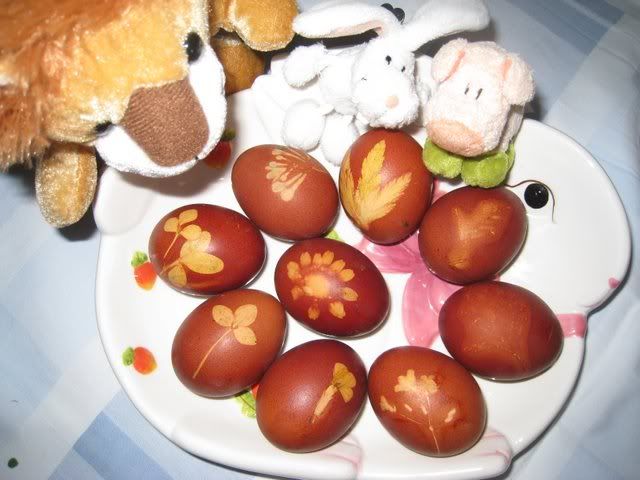 They are not as red as they would be if you used egg paint but don't they look lovely?